Electra Sign: 2016 WSA Distinguished Contributor Award
January 15, 2016
Electra Sign Ltd. was honored to receive the 2016 WSA Distinguished Contributor certificate recognizing the ongoing support of World Sign Association and its division events and association activities.
Branding & Awareness through effective signage. We are here to help at Electra Sign Ltd. Winnipeg Manitoba and Prairie Sign Regina Saskatchewan.
Customer Profile: Hillberg & Berk
December 18, 2015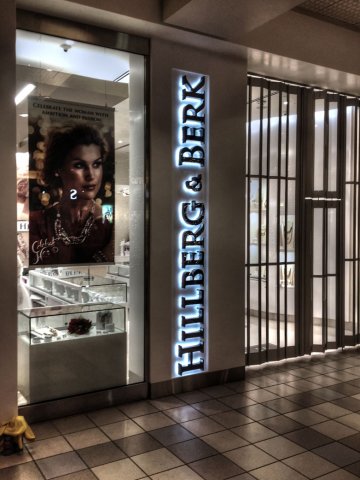 Electra Signs Regina branch Prairie Sign was pleased to work with Hillberg & Berk and help with their branding awareness of their new location. The sign features internally and environmentally friendly LED (light-emitting diode) creating a small ECO friendly footprint. It was very important that the signs be clean and readable so a classic halo illuminated sign was designed and installed which gives the store a further look of sophistication and style.
About: Hillberg & Berk designs luxurious, everyday jewellery for women with a keen sense of style. Our jewellery is modern yet timeless. Through Education, Inspiration and Opportunity, We are women empowering women – one sparkle at a time.
-Rachel Mielke, CEO
You can purchase Hillberg & Berk jewellery in the Regina showroom; at select boutiques, galleries and stores; or on the website.
New Location:
Hillberg & Berk
Midtown Plaza
201 1 Ave S
Saskatoon, SK. S7K1J9
(306) 931-2533
Flagship Location:
Hillberg & Berk
2169 McIntyre Street
Regina, SK, S4P 2R8
(306) 522-5801
The difference in quality starts with employees that love what they do. Electra Sign Ltd. Winnipeg Manitoba and Prairie Sign Regina Saskatchewan show this in every project we create.
Happy Holidays from the staff at Electra Sign!
December 9, 2015
We appreciate your business and wish you the best in the coming year! YouTube Video
Call Electra Sign Ltd. Winnipeg Manitoba or Prairie Sign Regina Saskatchewan today for your custom manufactured LED creation.
← Older Posts
Newer Posts →