Getting Cold Feet: Santa Claus Parade 2018
November 19, 2018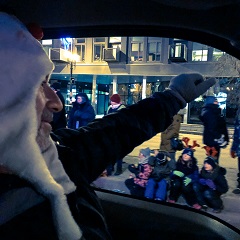 It's was a cold and windy day in Winnipeg, but that never stops the love of families coming out to take in the Santa Claus Parade and all its wonders.

This year in 2018 was a very special event that almost didn't take place. Funding was low, and the Santa float needed huge repairs, otherwise, the parade would be canceled. Several sponsors stepped up to the ice-cold plate and donated enough to keep Santa's float and the parade moving forward.

Electra Sign was pleased to answer a unique call from the Parade organizers to drive Manitoba's only Mobile LED Messaging Truck displaying the names of all sponsors and thanking them for making this happen.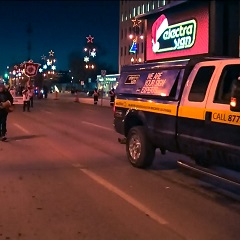 Taking the centre spot in the floats, the crowds watched the electronic screens and made lots of noise to thank these sponsors for their generous support. There are many online posts and pics including...

Website: winnipegsantaparade.com
Twitter: twitter.com/WpgSantaParade
Instagram: instagram.com/wpgsantaparade
Facebook: facebook.com/WpgSantaParade

Proud Sponsor for JDRF Golf
August 10, 2012
Prairie Sign, a division of Electra Sign, is pleased to be one a hole sponsor for JDRF Golf's "Chipping in for the Cure". They have helped raised over $52,000 in their 5th annual Juvenile Diabetes Charity Golf Tournament which makes the foundation the largest non-walk, non-ride fundraiser for JDRF in Canada!
As one of their sponsorships, Prairie Sign was granted the opportunity to have their corporate logo posted proudly at the events' T-Box.
About JDRF:
There are over 65,000 Saskatchewan residents directly impacted by diabetes. We are confident each of us personally knows a family member, friend, or coworker affected by diabetes. In addition to the great personal cost, this disease is estimated to cost the Canadian health care system and economy, through lost productivity, some $9.2 billion annually. Proceeds from this event will contribute directly to finding a cure for Type 1 Diabetes.
The difference in quality starts with employees that love what they do. Electra Sign Ltd. Winnipeg Manitoba and Prairie Sign Regina Saskatchewan show this in every project we create.
Proud Supporter: Walk To Fight Arthritis
June 5, 2017
Electra Sign was pleased to show our support for The Arthritis Society's signature fundraising event, the 2017 Walk to Fight Arthritis. It was great a event with huge turn out for a family-fun-filled day for all who participated in the 1km or 5km walks all-age event! The Walk took place in over 30 communities from coast-to-coast on Sunday, June 4, and in Quebec on June 3, 2017.
Electra Sign brought it's promotions vehicle equipped with full color electronic message boards to light things up while there and it literally helped keep everthing lit up due to a sudden power outage. The back-up generator in our truck came in unexpentantly handy for the event.
Special thanks to all the volunteers and sponsors involved in the event and to the Arthritis Society for putting on such a fun and meaningful event.
Website: http://arthritis.ca/
Twitter: @ArthritisMB
Facebook: https://www.facebook.com/arthritismanitoba/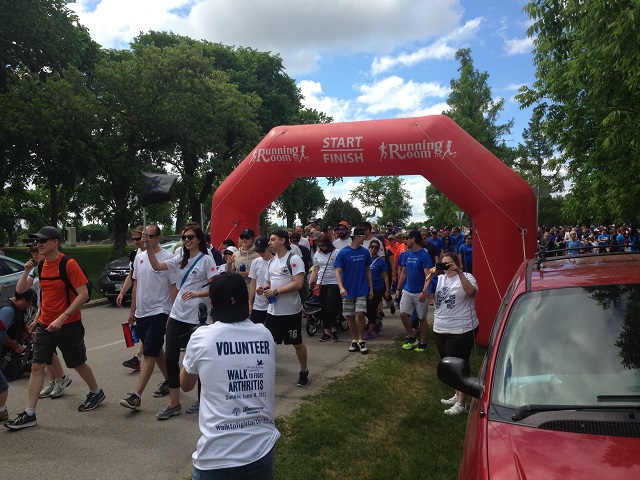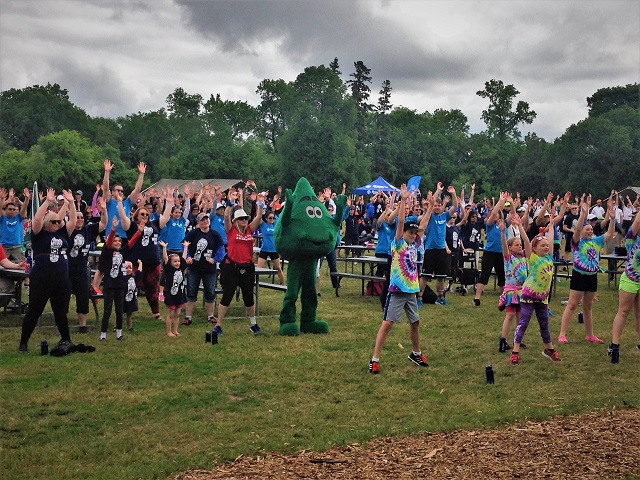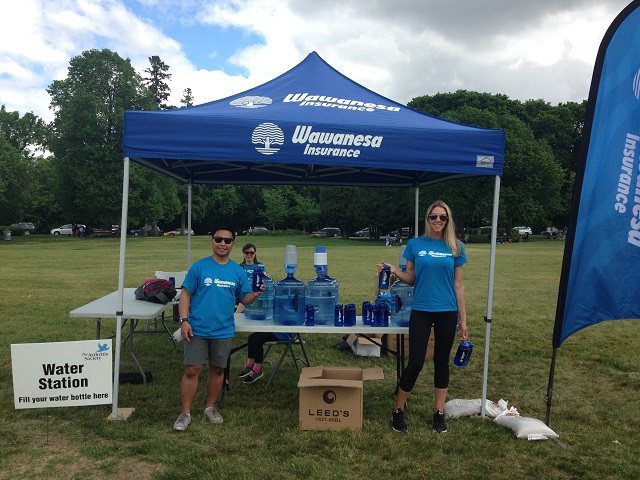 Branding & Awareness through effective signage. We are here to help at Electra Sign Ltd. Winnipeg Manitoba and Prairie Sign Regina Saskatchewan.
← Older Posts