Grand Opening of Carl's Jr. First Location
July 17, 2015
Left to right: Lisa Kilbride (Prairie Sign), Ernie and Robyn Kouros (Carl's Jr.) and Lorne Piett (Prairie Sign)


Robyn and Ernie Kouros opened Regina's first Carl's Jr. location this month. Prairie Sign (Electra Sign's Saskatchewan branch) was pleased to work Robyn and Ernie and help with their branding awareness of the new location at 1920 Victoria Ave E Regina SK. This sign package features internally and environmentally friendly LED (light-emitting diode) creating a small ECO friendly footprint for there new location. It was very important that the signs be clean and readable to capture attention.
About: Carl's Jr.® has become known as the place to go all across the Western North America for juicy, delicious charbroiled burgers. We have stores across Canada. To find a location near you, please visit: http://carlsjr.ca/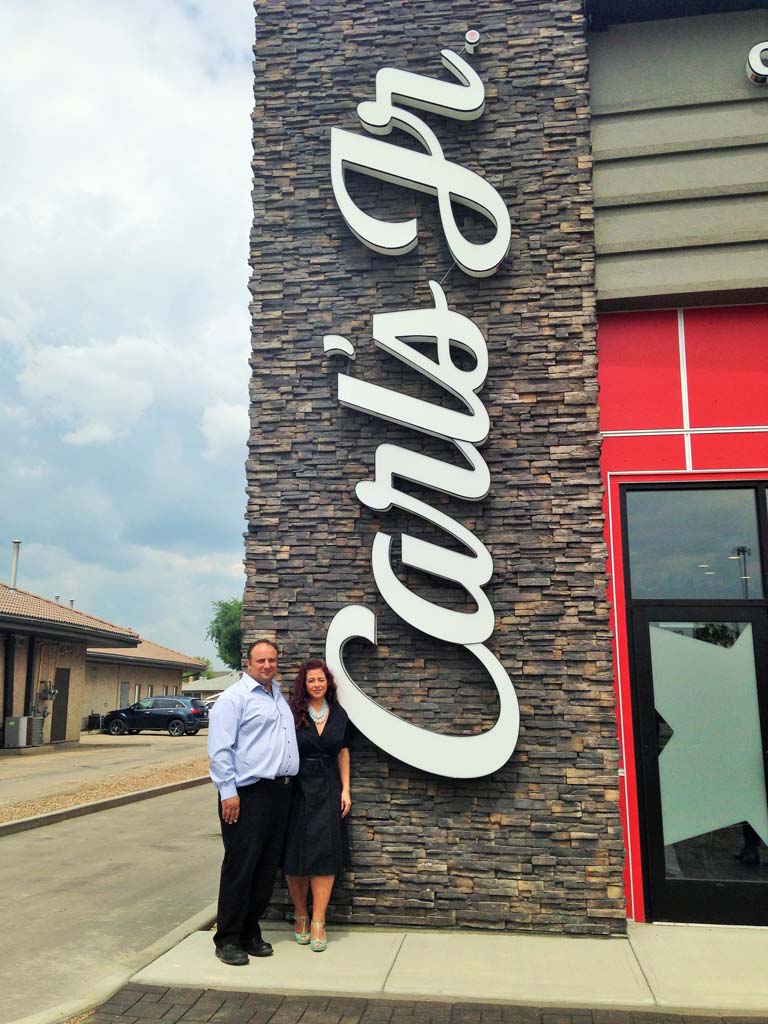 Cuisine: American (New), American (Traditional), Breakfast, Burgers and Fast Food
Branding & Awareness through effective signage. We are here to help at Electra Sign Ltd. Winnipeg Manitoba and Prairie Sign Regina Saskatchewan.
Sign Media Canada 2015 Competition Results: Mere Hotel Winnipeg
July 15, 2015
The 2015 competition attracted many projects of extremely high calibre, representing the best of the best from all corners of the Canadian sign industry. With final scores proving very close in many categories, all of the entrants deserve congratulations for the fantastic quality of their work. signmedia.ca
Electra Sign was recognized in the Building Sign category of this year's Sign Media Canada National Sign Competition for its work on Mere Hotel Winnipeg MB. merehotel.com
Call Electra Sign Ltd. Winnipeg Manitoba or Prairie Sign Regina Saskatchewan today for your custom manufactured LED creation.
New McKim Building: Historic Building Renamed & Rebranded with New Signs
January 20, 2017
Electra Sign Winnipeg was pleased to work with McKim Communications Group to help rebrand the newly renamed Crocus Building. The existing sign was revamped with new modern led technology that captures the original look and feel but also uses sustainable and dependable modern technology keeping it shining bright for years to come. (Photo via CBC.ca)
Story Links:
McKim Communications
CBC.ca
ChrisD.ca
Winnipeg Sun
Winnipeg Free Press
Building Canada's businesses better and brighter at Prairie Sign Regina Saskatchewan and Electra Sign Ltd. Winnipeg Manitoba. The region's largest custom sign manufacturer.
← Older Posts
Newer Posts →