5 Reasons to Convert Your Signs to LED
February 26, 2016
For years now illuminated store front signs have being using LED technology and it only makes good business sense.
1. Up to 90 per cent more efficient than fluorescent or neon systems with the same light output.
2. Lower energy costs.
3. Lower voltage (50 volts compared 10,000 volts or more) poses less fire and property risk, helping with lower insurance premiums.
4. 50,000 to 100,000 hour product life, resulting in fewer system changes and disruptions, and lower maintenance costs.
5. Rebate offers up to 50% directly from Manitoba Hydro.

How does this help my existing business you ask? If you already have older signs that use fluorescent or neon technology there is still hope and reason #5 maybe the most compelling. At this time MB Hydro currently still offers rebates through their Commercial Lighting Program (CLP) that can help your business go green and make the move to more reliable and energy efficient lighting.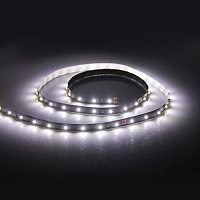 Full details of the program can be found in the links below but if it seems too daunting we can help. Electra Sign Ltd. has been a proud partner in supporting the Manitoba Hydro Power Smart program. We will be happy to submit the necessary applications for projects for converting your existing signs to LED. The rebate program offers up to 50% directly from Manitoba Hydro.
Although we cannot guarantee the funds for each rebate we will make every effort to provide an approximate value.
Manitoba Hydro Commercial Lighting Program (CLP) Links:
Website: Manitoba Hydro Commercial Lighting Program (CLP)
(CLP) Program Guide: (PDF, 452 KB).
Serving Western Canada with the brightest solutions, call the professionals at Prairie Sign Regina Saskatchewan or Electra Sign Ltd. Winnipeg today.
National Sign Design Awarded to Electra Sign Ltd.
November 1, 2016
The Sign Association of Canada announced the winners of its annual sign competition at a gala dinner during Sign Expo Canada trade show and conference in Mississauga, Ont.
The Competition is designed to recognize its sign making members for special achievements in business identification, the promotion of corporate imagery and the marketing of products and services through visual communication.
This year's winners included Electra Sign Ltd. which was awarded the highest honor in the category "Digital Signage and Electronic Message Centres" for their efforts on the South Beach Casino's newly rebranded pylon sign.
Branding & Awareness through effective signage. We are here to help at Electra Sign Ltd. Winnipeg Manitoba and Prairie Sign Regina Saskatchewan.
Serving up a new look at the Courts
May 12, 2016
When Globe General Agencies decided it was time to further compliment their exciting commercial space, Electra Sign worked closely with their team on developing an updated canopy system, including new signage and LED lighting that is both attractive and energy efficient. The enhanced lighting further provides extra security along the strip for the patrons and retail shops alike.
Globe General Agencies is a fully integrated real estate investment and management company. Their portfolio includes 6,600 residential units and more than 180,000 sq. ft of commercial space, including the Courts of St. James located at 2727 Portage Ave.
Drop by the shops and receive personalized attention in a comfortable mall setting.

Complete sign solutions by Electra Sign Ltd. Winnipeg Manitoba and Prairie Sign Regina Saskatchewan, leading the signage industry in award-winning custom design and manufacturing.
Newer Posts →