Healthy Expansions | Customer Profile: Northway Pharmacy
June 26, 2018
Creating relationships with your pharmacists helps in building stronger communities. Northway Pharmacy is quickly becoming a recognized brand by uniting pharmacies under one umbrella of health. They are the same pharmacies you've come to trust over the years and Northway wants to keep it that way.
Understanding the high standards expected, Electra Sign was asked to design and manufacture unique LED signage that would further increase this growing brand. With multiple pharmacists excited to accept this partnership and the shared goal in healthcare, this trusted name is quickly becoming recognized.
Continuing to develop pharmacy practices is what the team at Northway does and whom better to do it with, then your well-known pharmacist.
Visit the Northway Pharmacy website today and learn more about their services and locations in your community.
www.NorthwayPharmacy.ca
Ph: (204)334-0062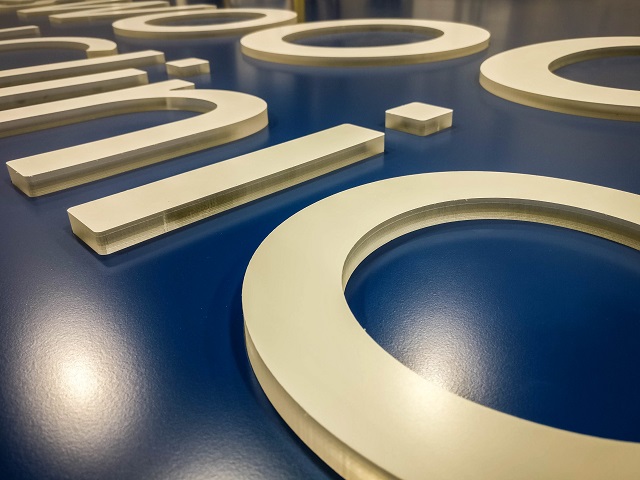 Sign details: Eco-friendly LED illuminated sign cabinets that feature routed out graphics backed with ¾" thick clear acrylic push thru letters to create a beautiful halo effect at night. Sign cabinets are finished with a high-gloss aircraft quality paint finish to last many years.
Set sail on the Banana Boat!
June 12, 2018
Back in 2016 when Banana Boat closed their doors to head South, the owner, Hui Chen and her son Yang Boa decided on South St. Vital. A community ready to enjoy the tastes that people have come to enjoy for decades was about to drop anchor at their new location.
With the help of Hui Chen's family and friends, a new image and logo were created by Electra Sign in keeping with the traditional focus of the iconic ice cream and dessert. Blending the right colours together and flavours together on the signage, allows the special brand to move forward and capture a growing audience.
In the coming weeks, Electra Sign will once again be there with Manitoba's only Mobile Digital Message Centres to welcome the new location and patrons. Catch up with this cool experience today at 166 Meadowood Drive in South St. Vital.
Banana Boat
25-166 Meadowood Dr.
Winnipeg, MB
Website: www.bananaboaticecream.com
Facebook: @Banana.Boat.Icecream.Winnipeg
New Location: Fort Rouge Glass 58 South Landing Drive, Oak Bluff MB.
January 19, 2018
Customer Profile: Fort Rouge Glass
Fort Rouge Glass has built a strong and reputable business for almost 50 years. They are the leading custom glass company for both residential & commercial customers, as well as offering complete auto glass replacement and repair services. Stop by there newest location at 58 South Landing Drive, Oak Bluff MB. to see the state of the art facility and showroom.
Fort Rouge Glass does an array of stunning custom glass work from bathroom products such as custom shower enclosures and bathroom backsplashes to other residential glass products such as kitchen backsplashes, custom glass railings or a custom mirror built at there facility to the exact measurements you need for that perfect addition to your home decor. They also provide Winnipeg with auto glass services for windshield replacement and commercial and residential glass repair services for doors and windows.
Established in 1968 when Ben and Muriel Berntt purchased Coyles Hardware, located at 555 Osborne Street, where Ben ran a small hardware and glass store. In the early 1970's Ben moved to a larger location at 308 Morley Ave, establishing Fort Rouge Plate & Auto Glass Ltd in sales.
In 1983 Fort Rouge Plate & Auto Glass expanded its operations to 380 Osborne Street.
In 2010, Fort Rouge Glass expanded its building at 380 Osborne Street to better serve our customers.
In 2017 at there new location 58 South Landing Drive, Oak Bluff, Manitoba the Fort Rouge Glass team looks forward to continuing our excellent customer service as our company continues to grow into the future.
Fort Rouge Glass
58 South Landing Drive, Winnipeg MB
3 Minutes West of Costco on McGillivray Blvd.
Mon-Fri 8am – 5pm
Phone: 204-475-2774
Fax: 204-287-8016
Email: info@frg.ca
Website: https://frg.ca/
Facebook: @FRGWPG
Instagram: @fort_rouge_glass
Serving Western Canada with the brightest solutions, call the professionals at Prairie Sign Regina Saskatchewan or Electra Sign Ltd. Winnipeg today.
← Older Posts
Newer Posts →