SIGNAGE STRENGTH: Ignite Cycle Customer Profile
December 27, 2019
Getting healthy is taking a turn for the better in Winnipeg. Personalized fitness in a 5000 sq. ft. studio is what Ignite CYCLE & STRENGTH is all about. Their one of a kind facility offers an expert-led, active, and fun fitness program in an innovative environment that features the latest in strength and conditioning equipment, as well as state-of-the-art sound and lighting systems and interactive video screens.

Ignite recognizes the value of making a great visual impression both indoors and outdoors, and so, Electra Sign was pleased to be able to work with them to bring their brand to Kenaston Boulevard. In such a high-traffic area, standing out matters more than ever. The LED illuminated letters we crafted for their location make a bold impact with an engaging evening glow, welcoming their clientele to this new location for years to come.

Take the time to visit Ignite CYCLE & STRENGTH and bring your body to a new level of healthy.


From all the staff thank you for a wonderful year!
December 17, 2019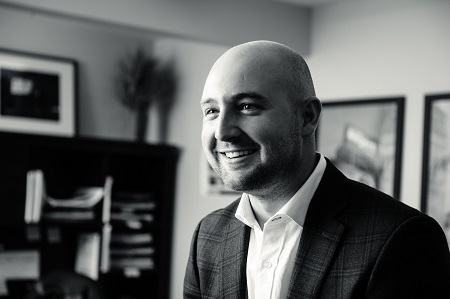 It was a memorable and eventful year here at Electra Sign. We celebrated our milestone 40th anniversary as the leading sign company in the Winnipeg region. We saw our founder Ken Devine step down as President and myself step into the new role as owner and director of sales. It was challenging and rewarding, moreover, all of the exciting changes would not have been possible without the tremendous experience and knowledge we are blessed to have here on the Electra Sign team.

We worked on many exciting projects creating high quality, effective signage for our clients. From initial ideas to design and production, the team here worked tirelessly to meet and hopefully exceed our client's signage expectations.

Myself and the entire team of people here at Electra Sign want to wish you and your family peace, joy, and prosperity throughout the coming year. We truly thank you for your continued support and partnership and we look forward to working with you in the years to come!


Jesse Brolly
President


End of an Era & New Beginnings: Electra Sign & PCL Construction
December 10, 2019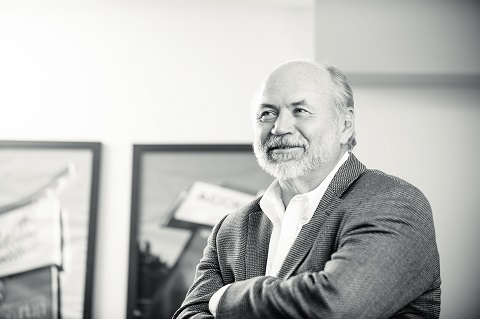 As the founder of Winnipeg's Electra Sign in 1979, I have had the privilege of partnering with PCL Construction on projects throughout Western Canada. It is fitting that the last project management role as President of Electra Sign was the new pylon sign outside of PCL's new headquarters off McGillivray in Winnipeg.

Developed with Architecture 49's innovative concept and despite its bureaucratic challenges the project stands proud in front of its signature property. Features include a custom galvanized space frame that is clad with a powder-coated perforated aluminum panel. This treatment allows for a subtle programmable internal RBG wall wash system. Further, the PCL logo signs are backlit with the latest high output, high efficiency LED technology.

I would like to thank Rupert Marshall, Mackenzie Gmiterek and the entire PCL team for this opportunity, all past opportunities and look forward to a continued partnership in my new role of account and project management at Electra Sign.

Ken Devine
Founder
Electra Sign Ltd.



PCL Construction
Founded in 1906, PCL is a group of independent construction companies that carries out work across Canada, the United States, the Caribbean, and in Australia. PCL has operations in the civil infrastructure, heavy industrial, and buildings markets.

Website: https://www.pcl.com/
Facebook: http://www.facebook.com/PCLconstruction
Twitter: https://twitter.com/PCLConstruction
Youtube: https://www.youtube.com/user/pclconstructionvids/
LinkedIn: https://www.linkedin.com/company/pcl-construction/
Instagram: https://www.instagram.com/pcl_construction/
SnapChat: https://www.snapchat.com/add/pclconstruction

Electra Sign Ltd.
We will work with you to create signage that looks beautiful, matches your brand, and catches the attention of customers. Electra Sign has been creating high quality, effective signage for over 40 years. With award-winning, certified, and full-service solutions, we are your expert signage partners.

Website: http://electrasign.com/
Facebook: https://www.facebook.com/Electra-Sign
Twitter: https://twitter.com/electrasign
Pinterest: https://www.pinterest.com/electrasign
LinkedIn: https://www.linkedin.com/company/electra-sign-ltd-
Instagram: https://www.instagram.com/electra.sign



← Older Posts
Newer Posts →