Why is effective signage important for my business?
May 19, 2023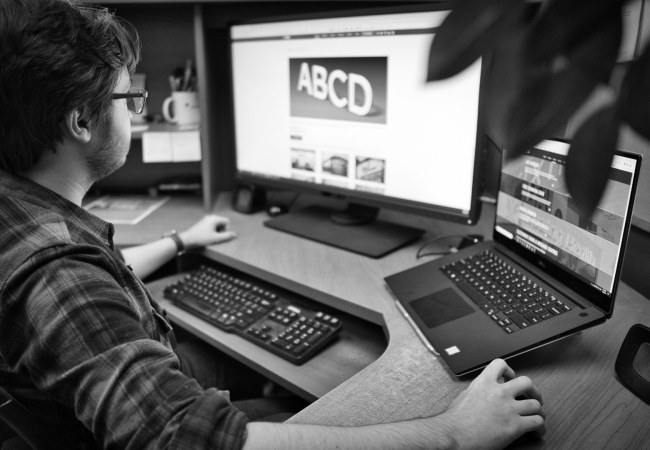 Effective signage is crucial for your business for several reasons:
1. Branding and Identity: Signage is a powerful tool to establish and reinforce your brand identity. It helps create a memorable visual impression of your business in the minds of potential customers. A well-designed sign with your logo, colors, and typography can communicate your brand message and values effectively.
2. Visibility and Awareness: Signage plays a vital role in attracting attention and increasing visibility for your business. A strategically placed and eye-catching sign can grab the attention of passersby, making them aware of your presence and enticing them to explore further. It serves as a constant advertisement for your business, even when you're closed.
3. Differentiation and Competitive Advantage: In a crowded marketplace, effective signage helps you stand out from the competition. A unique and well-designed sign can differentiate your business and create a competitive advantage. It conveys professionalism, quality, and uniqueness, influencing potential customers to choose your business over others.
4. Wayfinding and Navigation: Signage helps customers find their way to your business, particularly if you're located in a complex or busy area. Clear and well-placed signs provide directions, indicate entrances and exits, and guide visitors to specific areas within your premises. This enhances the customer experience and reduces confusion, leading to increased customer satisfaction.
5. Impulse Purchases and Sales: Well-designed signage can stimulate impulse purchases and drive sales. By displaying attractive offers, promotions, or new products on your signs, you can entice customers to make unplanned purchases. Signage acts as a silent salesperson, effectively communicating your offerings and influencing purchase decisions.
6. Cost-effective Advertising: Compared to other forms of advertising, signage offers a cost-effective solution for long-term promotion. Once installed, a sign continues to work for your business without recurring costs. It provides constant exposure and reaches a wide audience, making it a valuable investment in your marketing strategy.
7. Professionalism and Credibility: A well-executed sign conveys professionalism and instills confidence in your business. It shows that you take pride in your brand and are committed to delivering quality products or services. Customers are more likely to trust and choose a business that appears credible and established.
Remember, effective signage should be designed with careful consideration of your target audience, location, and brand identity. It should be easily readable, visually appealing, and align with your overall marketing strategy to maximize its impact on your business.
Team Profile: Sam Nimchonok Account Executive
May 12, 2023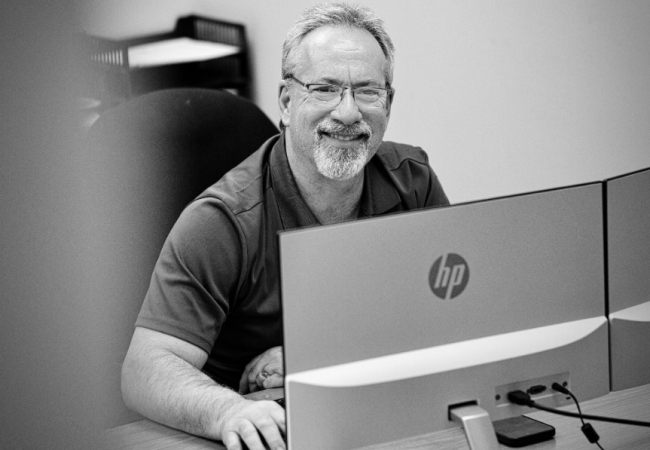 Meet Sam, one of our team of exceptional Account Executives here at Electra Sign Ltd.
Sam understands the needs of business owners and managers, delivering results with a touch of emotion. With an impressive portfolio of trade shows and collaborations with industry giants, Sam brings expertise to every project.
Beyond his professional achievements, Sam is also a talented voice-over artist, lending his voice to corporate projects, commercials, and animations. With a background in acting and representing Canada in Martial Arts tournaments, he brings discipline and a strong work ethic to his role.
If you're looking for a dedicated and accomplished professional in the signage and branding industry, Sam is your go-to person. Based in Winnipeg, Manitoba, he is well-versed in the local business landscape.
Reach out to Sam Nimchonok at Electra Sign Ltd. and experience his exceptional service and expertise firsthand!
Client Profile: St. John Ambulance Winnipeg
April 21, 2023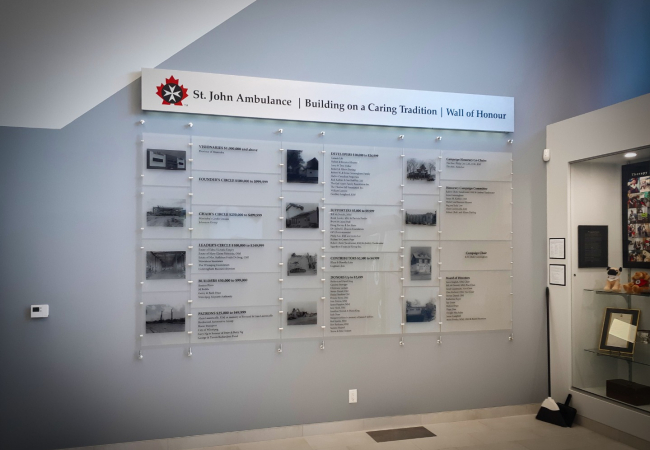 At Electra Sign Ltd., we are proud to have had the opportunity to work with St. John Ambulance Winnipeg in designing their new interior wall display signage. As a leading sign manufacturer, we understand the importance of effective signage in creating a memorable and impactful impression for visitors and clients.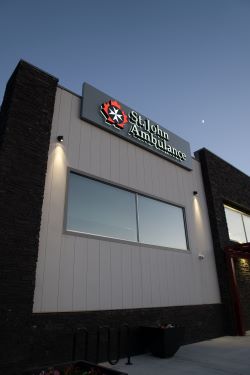 St. John Ambulance Winnipeg is a well-known and respected organization that provides vital first aid training and services to the community. Their interior wall display signage needed to reflect their professionalism, expertise, and commitment to helping others. Working closely with their team, we created custom signage that met their specific needs and exceeded their expectations.

The interior wall display signage we designed for St. John Ambulance Winnipeg is not only visually appealing but also highly functional. It includes a combination of custom graphics, and informational panels, all strategically placed to provide clear and concise messaging. The signage also features St. John Ambulance Winnipeg's logo, colors, and branding, ensuring consistency with their overall brand identity.

Electra Sign Ltd. used premium materials and state-of-the-art manufacturing techniques to create durable and long-lasting signage that will withstand the test of time.

The completed interior wall display signage has transformed St. John Ambulance Winnipeg's space, creating a professional and welcoming environment for staff, volunteers, and visitors alike. The signage serves as a powerful branding tool, reinforcing St. John Ambulance Winnipeg's mission and values while enhancing their overall image.

At Electra Sign Ltd., we take pride in delivering high-quality signage solutions that make a lasting impression. We are honored to have had the opportunity to collaborate with St. John Ambulance Winnipeg on this project and look forward to continuing to work with them in the future.

If you are looking to elevate your brand with eye-catching and impactful signage, contact Electra Sign Ltd. today. Our team of experts is ready to bring your vision to life and help you make a statement with your signage.
From St. John Ambulance Winnipeg...
"St. John Ambulance is at the forefront, providing first aid training and medical assistance to people in need. Building on 130+ years of experience, St. John Ambulance Canada offers the most comprehensive, state-of-the-art First Aid and CPR training programs. - 504,000 Canadians trained in first aid and CPR each year - 10,000 Volunteers provide one million volunteer hours annually - 3,500 Certified instructors"

Visit them at... https://www.sja.ca/en
.
← Older Posts