Finishing Touches: Inland Furniture (formerly Faveri's)
August 1, 2018
For over 40 years, Inland Furniture (formerly Faveri's) has been a compliment to homes and businesses. A locally owned Winnipeg institution, the owners and staff understand the quality that is expected by their clients. Craftspeople themselves, they look to educate each customer on what to look for and the best solutions. When you first open the doors to Faveri's you will feel welcomed by the fresh smell of wood. Nothing compares to the comfort of that first step inside.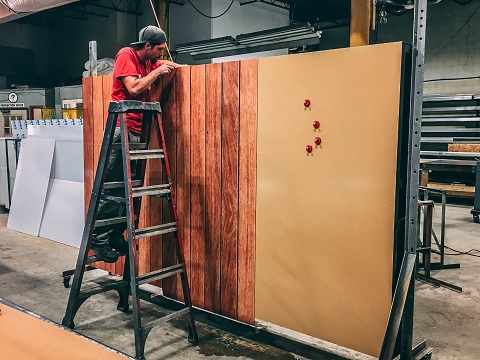 More than a year ago, Electra Sign met with Robert and Lynda and discussed the options to provide enhanced marketing and awareness of their brand. After some struggles with Permits, Variances and Engineering – their existing structure was transformed into a piece of art including the latest technologies in LED and electronic messaging centres.
At Electra Sign, we are very excited to be part of this project and sharing in the emotion to get to this point. Robert, Lynda and their team invite you to visit them and all they have to offer at Inland Furniture (formerly Faveri's) 625 Wall St or…
Ph: 204-957-4940
Website URL: https://inlandmade.com/
Facebook: https://www.facebook.com/InlandMade/
Instagram: https://www.instagram.com/inlandmade/

Hail to PIZZA!! Little Caesars Deacons Road
July 24, 2018
In the fall of 2015, Steinbach recognized it's need for quality pizza and the Cook family delivered by opening Little Caesar's. Almost 3 years later, that call came again. However, this time Manitobans would see their very first Little Caesar's with the convenience of a Drive-Thru. Opening in the summer of 2018 at Deacons Corner, you can expect the best from this family run operation that knows what you want in great tastes.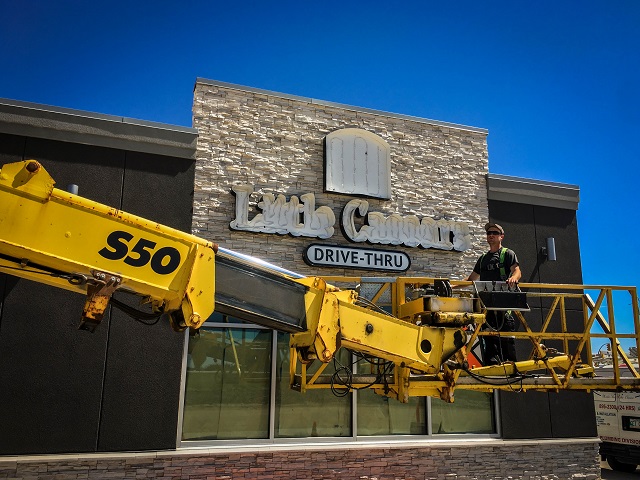 Electra Sign is pleased to be part of this successful expansion. As a preferred signage vendor for Little Caesars Restaurants across Canada, we remain tasked in keeping with the detailed specs of the corporation from the curves of the letters and fonts to the LEDs that help keep the registered orange glow looking great.
Just East of Lagimodiere Blvd. on Fermor Ave, have a look at the new location and watch for the upcoming Grand Opening where Manitoba's only mobile digital EMC truck will help celebrate Little Caesar's Restaurant at 12460 Deacon Rd. Once open, call the Hot-N-Ready phones at 204-202-6970
Facebook: https://www.facebook.com/LittleCaesars.ca
Twitter: @littlecaesars
Instagram: littlecaesars
Complete sign solutions by Electra Sign Ltd. Winnipeg Manitoba leading the signage industry in award-winning custom design and manufacturing.
Healthy Expansions | Customer Profile: Northway Pharmacy
June 26, 2018
Creating relationships with your pharmacists helps in building stronger communities. Northway Pharmacy is quickly becoming a recognized brand by uniting pharmacies under one umbrella of health. They are the same pharmacies you've come to trust over the years and Northway wants to keep it that way.
Understanding the high standards expected, Electra Sign was asked to design and manufacture unique LED signage that would further increase this growing brand. With multiple pharmacists excited to accept this partnership and the shared goal in healthcare, this trusted name is quickly becoming recognized.
Continuing to develop pharmacy practices is what the team at Northway does and whom better to do it with, then your well-known pharmacist.
Visit the Northway Pharmacy website today and learn more about their services and locations in your community.
www.NorthwayPharmacy.ca
Ph: (204)334-0062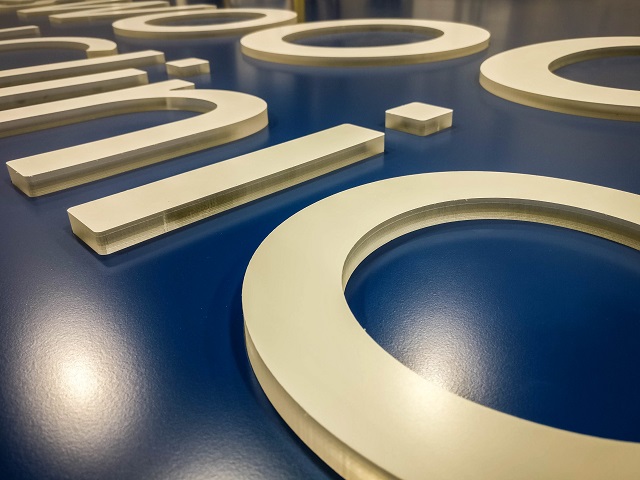 Sign details: Eco-friendly LED illuminated sign cabinets that feature routed out graphics backed with ¾" thick clear acrylic push thru letters to create a beautiful halo effect at night. Sign cabinets are finished with a high-gloss aircraft quality paint finish to last many years.
← Older Posts
Newer Posts →