Environmental Graphic Design: Architecture meets Graphics
March 16, 2016
Winnipeg Children's Museum: Electra Sign Ltd. | Syverson Monteyne Architecture.
Article by Gian Bautista ucreative.com:
"Have you encountered the term Environmental Graphic Design? Does it mean using nature or environment in creating designs? If you're someone who've been to a site within a built environment (e.g. museum, zoo, retail store, hospital, corporation), then probably you have stumbled upon EGD.
Environmental Graphic Design (EGD) is defined as a graphic communication system for a given site within a built environment. What do we mean by site? A site refers to a single building to a network of multiples buildings within one spatial location. A site can either be permanent or temporary."
Full read via… ucreative.com
Call Electra Sign Ltd. Winnipeg Manitoba or Prairie Sign Regina Saskatchewan today for your custom manufactured LED creation.
Customer Profile: Kemp Hearing Centres
March 3, 2016
Hearing is Believing
.
For over 14 years, family-owned and operated Kemp Hearing Centres has been serving the Winnipeg area and delivering exceptional hearing health care to their clients. The only hearing centre in Manitoba to receive the BBB® Torch Award for Marketplace Ethics and Integrity.
.
Electra Sign worked with Jason Kemp and his team to ensure their image would respond to their specialized markets. Providing signage to both of their state-of-the-art hearing clinics in the St. James and Linden Woods communities, Kemp Hearing Centres continues to stand above all others in customer appreciation, product quality and personalized service.
.
Kemp Hearing Centres is proudly Independent, Family owned business dedicated to helping those suffering from hearing loss. Two locations: 871 Waverley and 3393 Portage.
Phone: 204.487.8000
Website: KempHearingCentres.com
Email: info@kemphearingcentres.com
Building Canada's businesses better and brighter at Electra Sign Ltd. Winnipeg Manitoba. The region's largest custom sign manufacturer.
5 Reasons to Convert Your Signs to LED
February 26, 2016
For years now illuminated storefront signs have been using LED technology and it only makes good business sense.
1. Up to 90% more efficient than fluorescent or neon systems with the same light output.
2. Lower energy costs.
3. Lower voltage (50 volts compared 10,000 volts or more) poses less fire and property risk, helping with lower insurance premiums.
4. 50,000 to 100,000 hour product life, resulting in fewer system changes and disruptions, and lower maintenance costs.
5. Rebate offers up to 50% directly from Manitoba Hydro.

How does this help my existing business you ask? If you already have older signs that use fluorescent or neon technology there is still hope and reason #5 maybe the most compelling. At this time MB Hydro currently still offers rebates through their Commercial Lighting Program (CLP) that can help your business go green and make the move to more reliable and energy efficient lighting.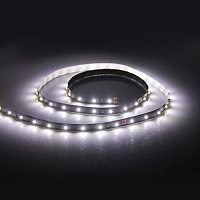 Full details of the program can be found in the links below but if it seems too daunting we can help. Electra Sign Ltd. has been a proud partner in supporting the Manitoba Hydro Power Smart program. We will be happy to submit the necessary applications for projects for converting your existing signs to LED. The rebate program offers up to 50% directly from Manitoba Hydro.
Although we cannot guarantee the funds for each rebate we will make every effort to provide an approximate value.
Manitoba Hydro Commercial Lighting Program (CLP) Links:
Website: Manitoba Hydro Commercial Lighting Program (CLP)
(CLP) Program Guide: (PDF, 452 KB).
Serving Western Canada with the brightest solutions, call the professionals at Electra Sign Ltd. Winnipeg today.
← Older Posts
Newer Posts →