AN EDUCATION IN SIGNAGE
March 27, 2019
In the summer of 2018, Red River College put out a call to enhance the landscape of their Notre Dame Campus in Winnipeg, Manitoba. Continuing to market their advancement in Technology & Trades brought to life new buildings and structures for all to appreciate.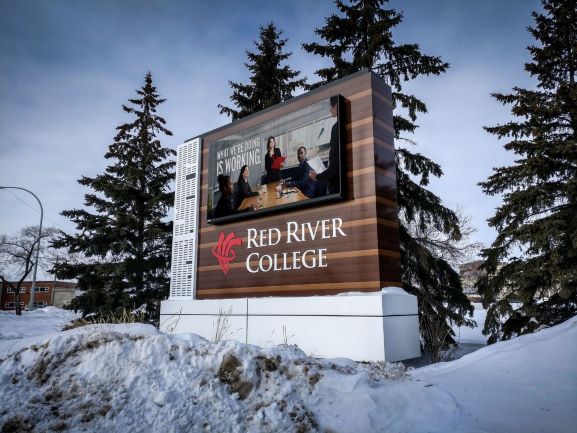 Electra Sign answered that call and manufactured a complete solution including custom designed, LED illuminated monuments for each of the entrances of the campus. The largest of the 7 monuments include an 8mm Hi-Resolution colour electronic messaging system, which explores opportunities available at the College. Each structure compliments the new and recently renovated buildings.
Red River College has eight campuses across Manitoba, including several located in rural communities. Their campuses include state-of-the-art equipment and facilities to ensure that students are ready for the workforce after graduation.
Get in touch with your future today by contacting RRC:
Email: register@rrc.ca
Phone: 204-632-2327
Toll-free: 1-800-903-7707
Web: rrc.ca/studentservicecentres
Twitter: @RRC
Facebook: @redrivercollege
Instagram: @redrivercollege