Winnipeg's Little Caesars Pizza Showcases New Logo and Branding
May 15, 2019
In 1993, Richard and Jackie Dean introduced Manitoba to the first of what would soon become many Little Caesars franchises. The first restaurant in Winnipeg opened in Fort Richmond and the location took on the personality of their family which helped make the daily experience, friendly and memorable to all. Today they have multiple locations that serve up some of the tastiest pizza around.
As one of the few preferred signage vendors for Little Caesar Enterprises, Inc. in Canada, Electra Sign ensures that each sign we custom manufacture meets their detailed specs. From the trademark orange acrylics to the brightest LEDs. This year, Little Caesars rolled out a new logo design and branding which includes a full-size new Little Caesar logo.
The first to receive this new logo design and branding will show up at Winnipeg's 845 Dakota Street location when upgraded renovations are complete. Drop by and grab a slice of pizza and say hello to the great staff that has made this location a success for years.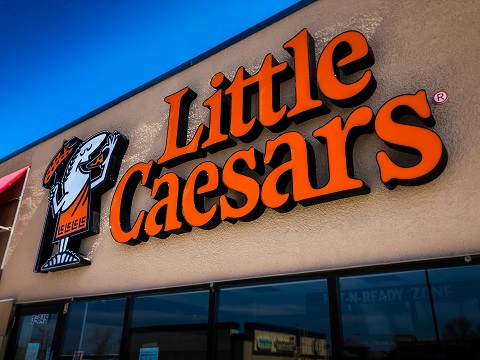 Unit 3 – 845 Dakota St.
Winnipeg, MB R2M 5M3
Ph: 204-257-5555
Facebook: @LCpizzaDakota
Website: littlecaesars.ca