20/20 EYE CARE Customer Profile: A New Vision in Signage
October 1, 2019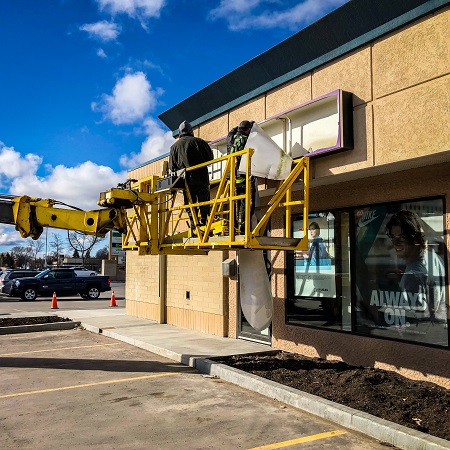 Back in 2000, South St. Vital in Winnipeg was introduced to a much-needed optometry service. Initially opened by Drs. Kim Elcheshen and Don Porter, this full-service practice now includes Drs. Gillian Robinson and Kaeleigh Carrick.

When asked to update their signage, Electra Sign answered the call with a clear vision to include a unique blend of LED channel letter signage and day/night vinyl. This process allows for the name to be seen at all hours.

If you are looking for high standards and personalized service, drop by and say hello to everyone at 20/20 EYE CARE – DOCTORS OF OPTOMETRY.
#2 - 835 Dakota St.
Winnipeg, MB R2M 5M2
Phone: 204-953-2020
Email: info@20-20eyecare.ca
Twitter: @2020eyecarewpg
Facebook: 2020EyeCareWinnipeg