Electra Sign Team Profile: Misty Bromley Senior Accountant
February 4, 2021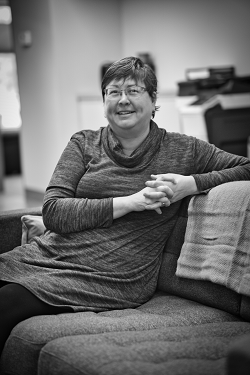 Misty grew up on a farm north-west of Brandon. Misty is a keen knitter and greatly enjoys the Marvel Cinematic Universe. Her favourite genre of music is folk. She's also a commuter cyclist. Misty works as our Senior Accountant. She has 23 years of experience in accounting and 13 in manufacturing.

Misty is detail-oriented and passionate about her work, and we are very lucky to have her as part of the team!

Our accomplished team will work with you to create and execute a potent signage solution for your business. Have a vision in mind? Let us create a beautiful sign to help you achieve your goals. See what we're capable of, and how we can help your business.