Jorge Diaz: Blending Artistry and Precision in the Sign Industry
June 9, 2023
Meet Jorge Diaz, an innovative mind in the sign industry. With a bachelor's degree in architecture from the University of Havana, Jorge brings a wealth of experience to his role at Electra Sign as a CAD Technician and CNC Operator. His meticulous attention to detail and eye for aesthetics have made him a valuable asset to the team.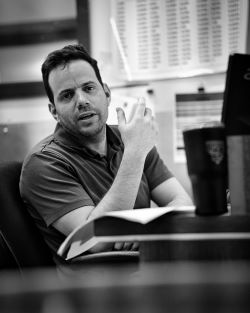 Outside of work, Jorge is an avid sports enthusiast, particularly passionate about football. He also delves into philosophy, human interaction theory, and photography. His favorite movies include Star Wars, South Park, Friends, and The Lord of the Rings.

Rock music resonates with Jorge, along with an appreciation for classical composers like Wagner and Joaquin Sabina. His favorite subjects in school were mathematics, art, computer science, and chemistry.

Jorge's natural curiosity and desire for knowledge drive his designs, rooted in understanding human behavior and expectations. He has received numerous accolades, including four Best Design Awards at the Havana International Fair, and has exhibited his artwork internationally. Jorge was also invited to speak at Cornell University's Architecture Faculty on Cuban architecture.

Jorge Diaz continues to push the boundaries of design and drafting in the ever-evolving sign industry.