Hail to PIZZA!! Little Caesars Deacons Road
July 24, 2018
In the fall of 2015, Steinbach recognized it's need for quality pizza and the Cook family delivered by opening Little Caesar's. Almost 3 years later, that call came again. However, this time Manitobans would see their very first Little Caesar's with the convenience of a Drive-Thru. Opening in the summer of 2018 at Deacons Corner, you can expect the best from this family run operation that knows what you want in great tastes.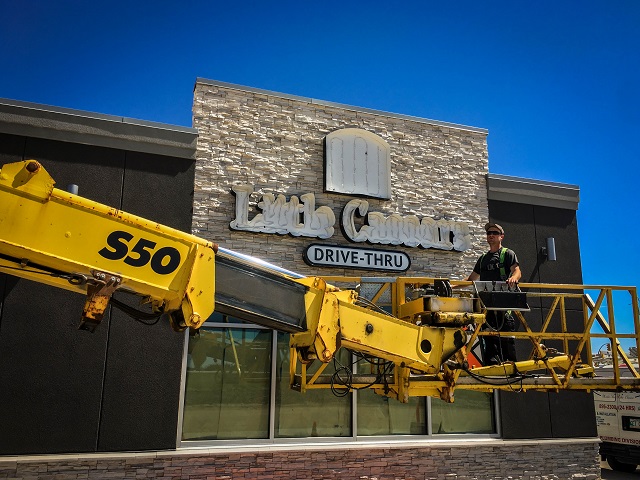 Electra Sign is pleased to be part of this successful expansion. As a preferred signage vendor for Little Caesars Restaurants across Canada, we remain tasked in keeping with the detailed specs of the corporation from the curves of the letters and fonts to the LEDs that help keep the registered orange glow looking great.
Just East of Lagimodiere Blvd. on Fermor Ave, have a look at the new location and watch for the upcoming Grand Opening where Manitoba's only mobile digital EMC truck will help celebrate Little Caesar's Restaurant at 12460 Deacon Rd. Once open, call the Hot-N-Ready phones at 204-202-6970
Facebook: https://www.facebook.com/LittleCaesars.ca
Twitter: @littlecaesars
Instagram: littlecaesars
Complete sign solutions by Electra Sign Ltd. Winnipeg Manitoba leading the signage industry in award-winning custom design and manufacturing.