A welcome to Connor Snyder our newest Account Executive
December 30, 2020
We'd like to welcome the newest member to the Electra Sign family.

Connor was born in Toronto, raised in Winnipeg, but wishes he was sitting on a dock at Lake of the Woods. After graduating from the University of Winnipeg with a degree in Marketing & International Business, he started working with companies around the world to develop distribution for a product manufacturer. Throughout his career he has travelled to over 20 countries and to 42/50 states in the USA, building relationships with companies such as NASA and Microsoft.

Now with his roots planted in Winnipeg, he brings his sales and marketing experience to the Electra Sign Team as an Account Executive. In his spare time, Connor enjoys the outdoors, playing music, working on his motorcycle, and sports.
Doug Elnor: Our Sign Service and Installation Coordinator
July 20, 2020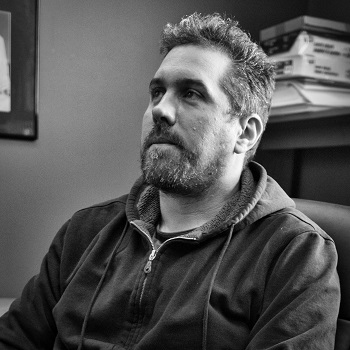 Born just outside Toronto, Doug moved to Winnipeg with his family when he was 9 years old.

In his teenage years, he enjoyed sneaking over to auto mechanics to learn about cars --which provided him with a skill set that translated well into the job he got at Electra Sign when he was 18. After he obtained his academic/electrical dual diploma, he was hired as a wiring and electrical technician. Over 20 years later and Doug's still working here!

His hobbies include camping, fishing, and pretty much any other activity that you can do outdoors. He's an easygoing guy who enjoys the open road and counting down the days until he can retire to the country.

As our Sign Service and Installation Coordinator, Doug's duties include ensuring that production deadlines are met, providing customers with estimates on how long a job will take, and managing multiple crews through scheduling and communicating.
Michelle Riedner, Accounting
August 17, 2020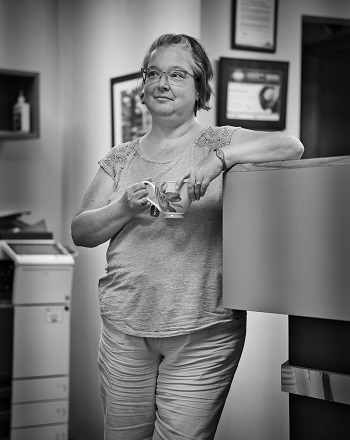 Michelle works in our accounting office. Her duties include invoicing job and service orders, posting payables, filing various orders into our systems, and entering our timesheets for payroll.

Michelle loves to knit while she listens to audiobooks. Her favorite movie series is The Lord of The Rings, and she loves listening to its soundtrack on repeat.

Michelle has been married for 29 years. She has three sons and is soon to be a grandmother. In 2018 she graduated college with honors. She loves to laugh and genuinely cares about others. She always makes it a point to greet everyone when she comes into the office in the morning, and to say goodbye whenever she heads home.

Michelle's personality brightens everyone's day here at Electra Sign and we love having her as part of our team.
← Older Posts
Newer Posts →