Winnipeg's Little Caesars Pizza Showcases New Logo and Branding
May 15, 2019
In 1993, Richard and Jackie Dean introduced Manitoba to the first of what would soon become many Little Caesars franchises. The first restaurant in Winnipeg opened in Fort Richmond and the location took on the personality of their family which helped make the daily experience, friendly and memorable to all. Today they have multiple locations that serve up some of the tastiest pizza around.
As one of the few preferred signage vendors for Little Caesar Enterprises, Inc. in Canada, Electra Sign ensures that each sign we custom manufacture meets their detailed specs. From the trademark orange acrylics to the brightest LEDs. This year, Little Caesars rolled out a new logo design and branding which includes a full-size new Little Caesar logo.
The first to receive this new logo design and branding will show up at Winnipeg's 845 Dakota Street location when upgraded renovations are complete. Drop by and grab a slice of pizza and say hello to the great staff that has made this location a success for years.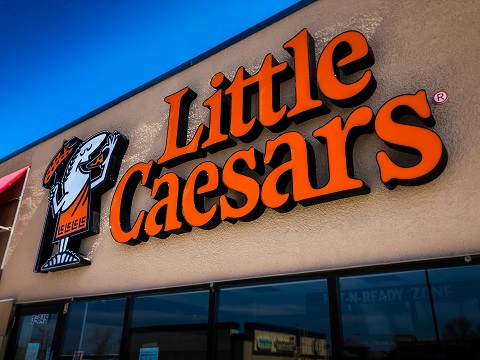 Unit 3 – 845 Dakota St.
Winnipeg, MB R2M 5M3
Ph: 204-257-5555
Facebook: @LCpizzaDakota
Website: littlecaesars.ca
NEW: 3" Indoor/Outdoor LED Letters
April 29, 2019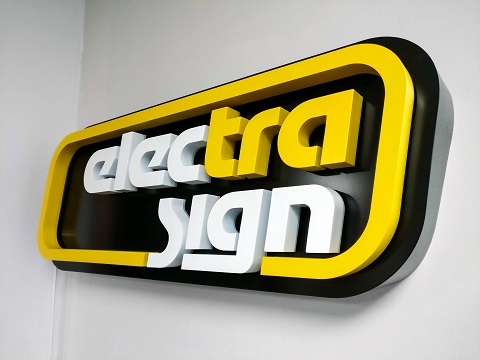 They said it was impossible but we did it! After months of prototypes, we are proud to bring you the smallest LED lit letters we have ever offered. These letters can be made as small as 3" (depending on letters style) lit with LEDs and are durable enough for interior or exterior applications.

Contact us for details... sales@electrasign.com
NEW: High Definition Outdoor 8mm LED Signs
February 27, 2019
Electra Sign now exclusively offers Watchfire's high-resolution 8mm displays which are ideal for outdoor locations with significant pedestrian traffic, a nearby busy intersection or traffic congestion.
The 8mm features a surface mount device (SMD) LED package designed to deliver vibrant images with high contrast. The closer your LED sign is to your audience, the greater the visual impact and messaging flexibility. Most importantly the signs electronics are rated from -40 °C to 60 °C to withstand our harsh climates winter and summer.


Features:
Patented front ventilation, a slim cabinet, and beveled module edges offer near-seamless installation, even around curves. Every XVS 8mm sign includes live video capability, whole-sign color and brightness calibration, and automated sign diagnostics.
These 8mm signs use a surface mount device (SMD) that contains red, green and blue under a single lens. This produces a high-quality display that provides exceptional resolution for crisp, vivid content and wide viewing angles.



Engineered and Built for Reliability and Quality:
Every module is encapsulated to be ruggedly durable in all kinds of weather.
Controlled thermal and mechanical stress is applied during Highly Accelerated Life Testing (HALT) to identify design weaknesses and opportunities for product improvement. Cabinets are rated for temperatures ranging from -40 °F to 140 °F.
Extruded aluminum, precision-mitered corners, solid welds, and stainless fasteners make our cabinets strong yet lightweight and stand up to corrosion for years of worry-free performance.
Average energy use equals about 1/3 of maximum amperage. All signs are UL 48 & CUL 48 listed and UL Energy Efficiency Certified. Displays are verified to be in compliance with FCC regulations regarding emissions interference.
← Older Posts
Newer Posts →