Jaw Dropping LED Video Wall Signage in Korean Building Lobby
October 16, 2019
They are doing some amazing LED Video Wall Signage overseas and this one is jaw-dropping. The content for the video wall in the Seoul R&D offices of Nexen, a Korean tire company. The lobby signage is 98 feet wide by 23 feet tall fine pitch LED media wall running a diverse range of custom visuals developed by the agency d'strict.
On a more practical level, you can add things like welcome messages to important visitors if needed.
20/20 EYE CARE Customer Profile: A New Vision in Signage
October 1, 2019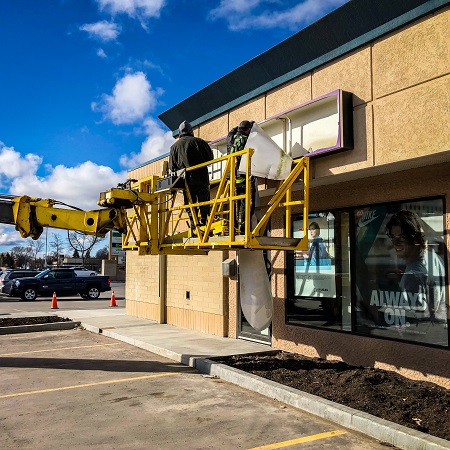 Back in 2000, South St. Vital in Winnipeg was introduced to a much-needed optometry service. Initially opened by Drs. Kim Elcheshen and Don Porter, this full-service practice now includes Drs. Gillian Robinson and Kaeleigh Carrick.

When asked to update their signage, Electra Sign answered the call with a clear vision to include a unique blend of LED channel letter signage and day/night vinyl. This process allows for the name to be seen at all hours.

If you are looking for high standards and personalized service, drop by and say hello to everyone at 20/20 EYE CARE – DOCTORS OF OPTOMETRY.
#2 - 835 Dakota St.
Winnipeg, MB R2M 5M2
Phone: 204-953-2020
Email: info@20-20eyecare.ca
Twitter: @2020eyecarewpg
Facebook: 2020EyeCareWinnipeg
New LED Business Signage to Smile About
September 12, 2019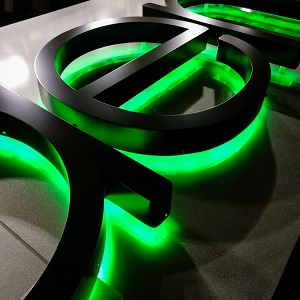 Winnipeg's SHINE DENTAL is certainly smiling over the new LED lighting and channel letter signs added to their Academy Road building location. When Dr. Wong and his marketing team wanted a clean design with LED lighting, Winnipeg's Electra Sign came forward with some business signage options to consider. The results included halo-lit channel letters on the storefront with outdoor durable white and green LED's to complete the project.
With a very comfortable approach to taking care of their clients, SHINE DENTAL has three locations throughout Winnipeg ready to work with you.
To learn more about their services, contact them today and learn more about how they can make your day brighter.
www.shinedental.ca
Ph: 204.477.4463
facebook.com/shinedental
twitter.com/Shinedental
Instagram.com/shinedental
← Older Posts
Newer Posts →