Finishing Touches: Inland Furniture (formerly Faveri's)
August 1, 2018
For over 40 years, Inland Furniture (formerly Faveri's) has been a compliment to homes and businesses. A locally owned Winnipeg institution, the owners and staff understand the quality that is expected by their clients. Craftspeople themselves, they look to educate each customer on what to look for and the best solutions. When you first open the doors to Faveri's you will feel welcomed by the fresh smell of wood. Nothing compares to the comfort of that first step inside.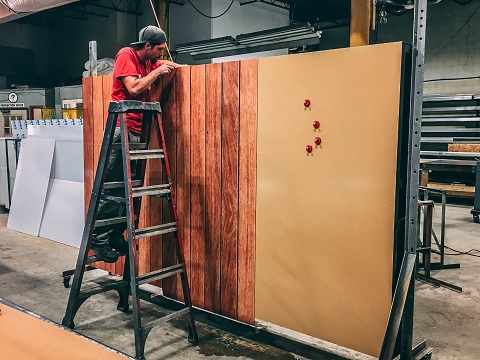 More than a year ago, Electra Sign met with Robert and Lynda and discussed the options to provide enhanced marketing and awareness of their brand. After some struggles with Permits, Variances and Engineering – their existing structure was transformed into a piece of art including the latest technologies in LED and electronic messaging centres.
At Electra Sign, we are very excited to be part of this project and sharing in the emotion to get to this point. Robert, Lynda and their team invite you to visit them and all they have to offer at Inland Furniture (formerly Faveri's) 625 Wall St or…
Ph: 204-957-4940
Website URL: https://inlandmade.com/
Facebook: https://www.facebook.com/InlandMade/
Instagram: https://www.instagram.com/inlandmade/

Healthy Expansions | Customer Profile: Northway Pharmacy
June 26, 2018
Creating relationships with your pharmacists helps in building stronger communities. Northway Pharmacy is quickly becoming a recognized brand by uniting pharmacies under one umbrella of health. They are the same pharmacies you've come to trust over the years and Northway wants to keep it that way.
Understanding the high standards expected, Electra Sign was asked to design and manufacture unique LED signage that would further increase this growing brand. With multiple pharmacists excited to accept this partnership and the shared goal in healthcare, this trusted name is quickly becoming recognized.
Continuing to develop pharmacy practices is what the team at Northway does and whom better to do it with, then your well-known pharmacist.
Visit the Northway Pharmacy website today and learn more about their services and locations in your community.
www.NorthwayPharmacy.ca
Ph: (204)334-0062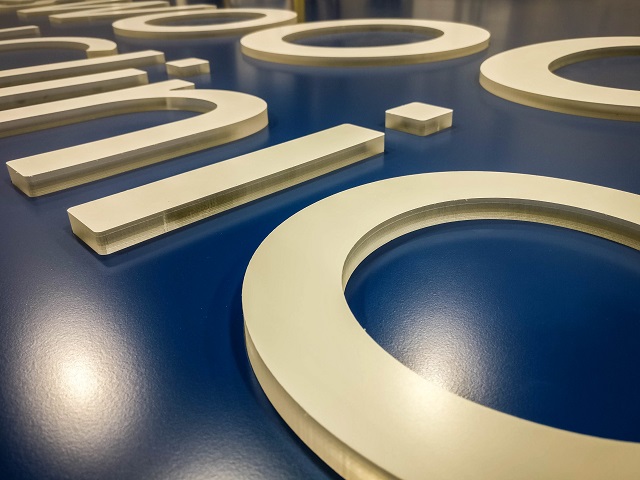 Sign details: Eco-friendly LED illuminated sign cabinets that feature routed out graphics backed with ¾" thick clear acrylic push thru letters to create a beautiful halo effect at night. Sign cabinets are finished with a high-gloss aircraft quality paint finish to last many years.
BioAgronics: Smart Soil Solutions
February 27, 2018
Since 1979 when they first sprung forth from Saskatchewan soils, BioAgronics has been setting the standard for improving the fertility of soils and the growth cycles of plants with their products. Now with their feet firmly planted in Headingley, Manitoba – they continue to be recognized as groundbreakers in soil solutions and sciences.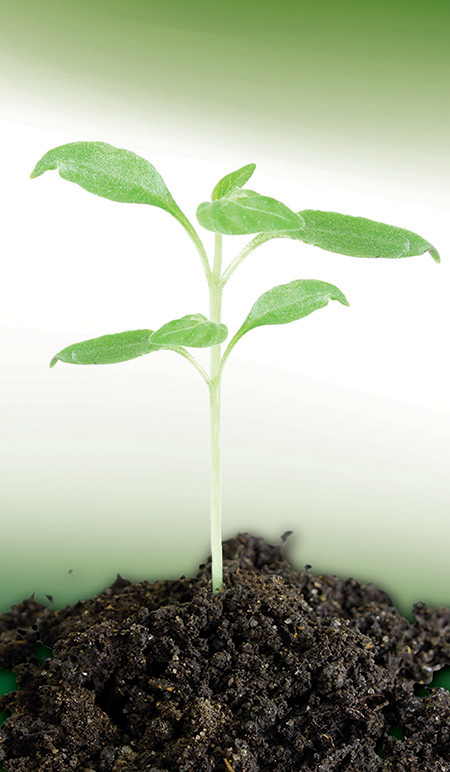 Edward Mayer and his company develop their top-performance bio-stimulants through continuous research, including over a decade of oil field land reclamation, and on-farm studies in Manitoba, Saskatchewan, and Alberta. Edward Mayer and his company develop their top-performance bio-stimulants through continuous research, including over a decade of oil field land reclamation, and on-farm studies in Manitoba, Saskatchewan, and Alberta.

Working with Lorellee and her team, Electra Sign designed a pylon that accented both their building as well as their unique landscaping stone. The resulting LED illuminated structure symbolizes the fruits of their success and serves as an entry point to the company driveway.

Known as Stewards of the Land, learn more about BioAgronics and their prairie-wide importance by visiting them today!

www.bioagronics.com
32 Nicola Dr.
Headingley, MB, Canada
R4H 0A9
← Older Posts
Newer Posts →