Customer Profile: Globe Property Management
July 28, 2021
Globe Property Management is a local Winnipeg-based company that puts an emphasis on the acquisition of both residential and commercial companies throughout Canada. With an impressive range of homes located across Alberta, Saskatchewan, Manitoba. Ontario, and Quebec, Globe Property might just have the apartment you've been looking for!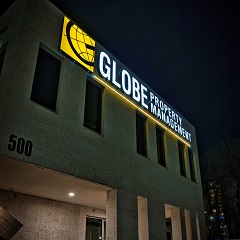 Last year, we had the pleasure of working with Globe Property Management to produce a sign for their corporate offices on St. James street as well as several of their other properties in the area.
Globe Property Management
500 St. James Street
Winnipeg, Manitoba
CLIENT PROFILE: Richardson Innovation Centre
February 3, 2021
We were pleased to work with Richardson International on their new iconic building signage for the new 62,000 sq. ft. Richardson Innovation Centre facility.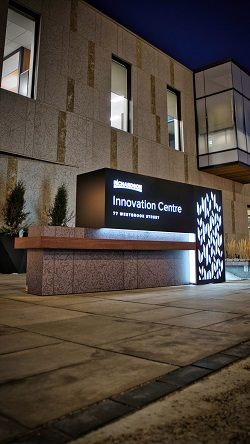 Located in the heart of downtown Winnipeg the facility was designed for advanced food product development. The building is also home to the Richardson Food & Ingredients Team, Oilseed & Milling Product Development Suites, Analytical Laboratory and a Culinary Testing and Demonstration Kitchen. They work with companies to provide comprehensive guidance in areas such as product conceptualization, formulating prototypes, recipe optimization, ingredient analysis, and manufacturing.

The new building letters and monument Electra Sign designed to accent the dramatic angular form of transparent glass and Tyndall stone architecture designed by Number TEN Architectural Group. The LED illuminated signage was crafted to make a bold impact with an engaging evening glow that utilizes environmentally-friendly LED lighting.

Richardson Innovation Centre
77 Westbrook St. Winnipeg, MB.
richardsonfoodandingredients.com
First Time Sign Buyers Guide: PRICE vs QUALITY TIPS
February 11, 2020
"The price/quality relationship comprises consumers' perceptions of value. High prices are often taken as a sign of quality, especially when the product or service lacks search qualities that can be inspected prior to purchase." Wikipedia
With that statement, it should be noted that not all custom signs are built the same, and not all are built to last. Many sign companies will quietly skimp on materials to save money on their end, resulting in signage that warps in extreme temperatures or fades after repeated direct sunlight exposure. This isn't even the lowest some "manufacturers" will stoop to; some are merely shell fronts and only deal in imported, shoddily made parts and even completely built signage from overseas that don't meet CSA standards. But they won't tell you this, using deceptive language like "Designed in Canada" to deflect the truth of their actions. If you're paying Canadian prices, you should ensure you're receiving wholly Canadian made signage.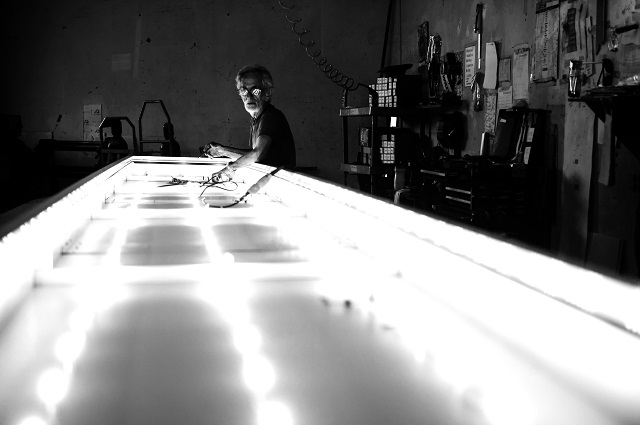 When dealing with quotes from multiple sign companies, ask their representatives to detail what materials will be used, where from, and what measures will be taken to remedy these issues if applicable. But also ask your fellow business owners (if possible) what sign companies have given them the best results most recently. If you're still unsure, Google Reviews can often be a helpful source of info as to which sign companies are most reputable, and whose signs will stand the test of time.


It is important if you are investing in new custom signs for your new business to do your research, so you are getting the best value for your money and time.


Electra Sign is a full service custom sign company located in Winnipeg Manitoba. We offer professional sign design, skillful manufacturing, experienced installation, and quality sign service.
← Older Posts