End of an Era & New Beginnings: Electra Sign & PCL Construction
December 10, 2019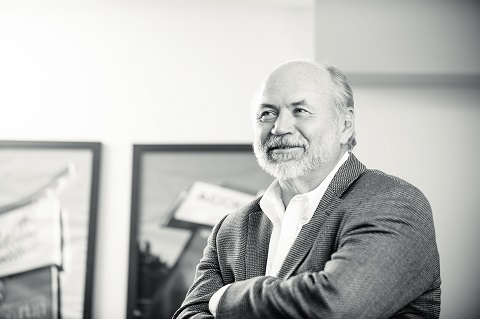 As the founder of Winnipeg's Electra Sign in 1979, I have had the privilege of partnering with PCL Construction on projects throughout Western Canada. It is fitting that the last project management role as President of Electra Sign was the new pylon sign outside of PCL's new headquarters off McGillivray in Winnipeg.

Developed with Architecture 49's innovative concept and despite its bureaucratic challenges the project stands proud in front of its signature property. Features include a custom galvanized space frame that is clad with a powder-coated perforated aluminum panel. This treatment allows for a subtle programmable internal RBG wall wash system. Further, the PCL logo signs are backlit with the latest high output, high efficiency LED technology.

I would like to thank Rupert Marshall, Mackenzie Gmiterek and the entire PCL team for this opportunity, all past opportunities and look forward to a continued partnership in my new role of account and project management at Electra Sign.

Ken Devine
Founder
Electra Sign Ltd.



PCL Construction
Founded in 1906, PCL is a group of independent construction companies that carries out work across Canada, the United States, the Caribbean, and in Australia. PCL has operations in the civil infrastructure, heavy industrial, and buildings markets.

Website: https://www.pcl.com/
Facebook: http://www.facebook.com/PCLconstruction
Twitter: https://twitter.com/PCLConstruction
Youtube: https://www.youtube.com/user/pclconstructionvids/
LinkedIn: https://www.linkedin.com/company/pcl-construction/
Instagram: https://www.instagram.com/pcl_construction/
SnapChat: https://www.snapchat.com/add/pclconstruction

Electra Sign Ltd.
We will work with you to create signage that looks beautiful, matches your brand, and catches the attention of customers. Electra Sign has been creating high quality, effective signage for over 40 years. With award-winning, certified, and full-service solutions, we are your expert signage partners.

Website: http://electrasign.com/
Facebook: https://www.facebook.com/Electra-Sign
Twitter: https://twitter.com/electrasign
Pinterest: https://www.pinterest.com/electrasign
LinkedIn: https://www.linkedin.com/company/electra-sign-ltd-
Instagram: https://www.instagram.com/electra.sign



Jaw Dropping LED Video Wall Signage in Korean Building Lobby
October 16, 2019
They are doing some amazing LED Video Wall Signage overseas and this one is jaw-dropping. The content for the video wall in the Seoul R&D offices of Nexen, a Korean tire company. The lobby signage is 98 feet wide by 23 feet tall fine pitch LED media wall running a diverse range of custom visuals developed by the agency d'strict.
On a more practical level, you can add things like welcome messages to important visitors if needed.
NEW: 3" Indoor/Outdoor LED Letters
April 29, 2019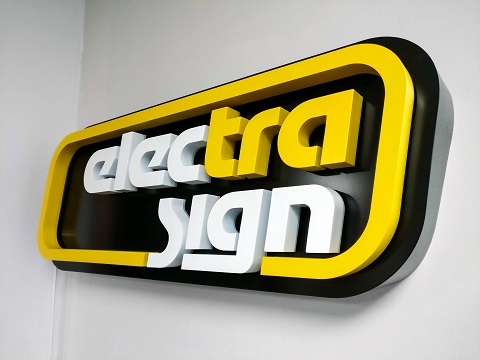 They said it was impossible but we did it! After months of prototypes, we are proud to bring you the smallest LED lit letters we have ever offered. These letters can be made as small as 3" (depending on letters style) lit with LEDs and are durable enough for interior or exterior applications.

Contact us for details... sales@electrasign.com
← Older Posts
Newer Posts →