From all the staff thank you for a wonderful year!
December 17, 2019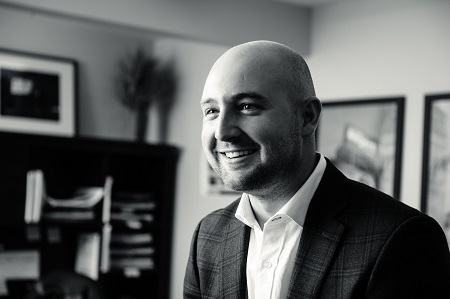 It was a memorable and eventful year here at Electra Sign. We celebrated our milestone 40th anniversary as the leading sign company in the Winnipeg region. We saw our founder Ken Devine step down as President and myself step into the new role as owner and director of sales. It was challenging and rewarding, moreover, all of the exciting changes would not have been possible without the tremendous experience and knowledge we are blessed to have here on the Electra Sign team.

We worked on many exciting projects creating high quality, effective signage for our clients. From initial ideas to design and production, the team here worked tirelessly to meet and hopefully exceed our client's signage expectations.

Myself and the entire team of people here at Electra Sign want to wish you and your family peace, joy, and prosperity throughout the coming year. We truly thank you for your continued support and partnership and we look forward to working with you in the years to come!


Jesse Brolly
President


End of an Era & New Beginnings: Electra Sign & PCL Construction
December 10, 2019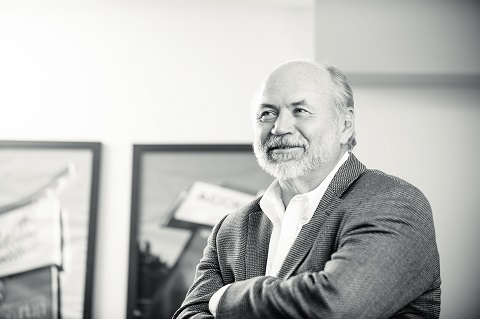 As the founder of Winnipeg's Electra Sign in 1979, I have had the privilege of partnering with PCL Construction on projects throughout Western Canada. It is fitting that the last project management role as President of Electra Sign was the new pylon sign outside of PCL's new headquarters off McGillivray in Winnipeg.

Developed with Architecture 49's innovative concept and despite its bureaucratic challenges the project stands proud in front of its signature property. Features include a custom galvanized space frame that is clad with a powder-coated perforated aluminum panel. This treatment allows for a subtle programmable internal RBG wall wash system. Further, the PCL logo signs are backlit with the latest high output, high efficiency LED technology.

I would like to thank Rupert Marshall, Mackenzie Gmiterek and the entire PCL team for this opportunity, all past opportunities and look forward to a continued partnership in my new role of account and project management at Electra Sign.

Ken Devine
Founder
Electra Sign Ltd.



PCL Construction
Founded in 1906, PCL is a group of independent construction companies that carries out work across Canada, the United States, the Caribbean, and in Australia. PCL has operations in the civil infrastructure, heavy industrial, and buildings markets.

Website: https://www.pcl.com/
Facebook: http://www.facebook.com/PCLconstruction
Twitter: https://twitter.com/PCLConstruction
Youtube: https://www.youtube.com/user/pclconstructionvids/
LinkedIn: https://www.linkedin.com/company/pcl-construction/
Instagram: https://www.instagram.com/pcl_construction/
SnapChat: https://www.snapchat.com/add/pclconstruction

Electra Sign Ltd.
We will work with you to create signage that looks beautiful, matches your brand, and catches the attention of customers. Electra Sign has been creating high quality, effective signage for over 40 years. With award-winning, certified, and full-service solutions, we are your expert signage partners.

Website: http://electrasign.com/
Facebook: https://www.facebook.com/Electra-Sign
Twitter: https://twitter.com/electrasign
Pinterest: https://www.pinterest.com/electrasign
LinkedIn: https://www.linkedin.com/company/electra-sign-ltd-
Instagram: https://www.instagram.com/electra.sign



Picture Perfect | Photo Central Customer Profile
November 27, 2019
Photo Central has been serving Winnipeg's photographers since 1975. Originally named Independent Photo Centre, the store was managed by Dick Toews who eventually took over as owner in 1991 and gave the business its current name. Continuing to grow and adapt, Photo Central has seen many changes over the years with the massive shift to digital products it now offers. In 2008 Photo Central was purchased by Dick's son Andrew who has continued to ensure the store flourishes amongst a rapidly changing marketplace, while ensuring a great experience that begins in-store and lasts as you continue your photographic journey with your new equipment at your side.
Along with its strong online presence, Photo Central recognizes the continuing value of their brick and mortar operation. With massive traffic counts on their Portage Avenue location here in Winnipeg, the value of effective signage was not to be taken lightly. In the Fall of 2019, Photo Central took on a fresh coat of paint and greatly increased its presence and visibility with a new logo and LED signage, custom manufactured by the Electra Sign team. Our LED technology ensures that the signs are bright enough to engage traffic and further create awareness for their brand.


Drop by and explore the commitment to ideals that Andrew and his team have to offer; from traditional to the latest technology in photography, accessories, and training. Once you enter the store, expect to stay awhile and learn why Photo Central has a history in Winnipeg.


Ph: (204)774-4343
Facebook: @PhotoCentralFotoSource
Twitter: @photocentralinc


← Older Posts
Newer Posts →