WIN Advertising on Electra Sign's Demo Truck! - MB Building Expo 2017
September 15, 2017
Win (3) full hours of digital advertising and create amazing awareness for your business with Manitoba's only Digital Messaging truck! Anywhere within City of Winnipeg, MB limits. Full details will be disclosed to the winner.
Terms & Conditions: Location must be within Winnipeg, MB. Canada. Maximum three (3) hours with Electra Sign's digital demo truck. Logos must be supplied by the winner.
This promotion is in no way sponsored, endorsed or administered by, or associated with, Instagram or Facebook.
Creating a Community difference in Healthcare
September 11, 2017
Customer Profile: Bison Family Medical Clinic

The summer of 2017 will see an old building redeveloped into a healthcare facility, offering new options to the surrounding areas. The Bison Family Medical Clinic is opening a 2nd location at 1686 Pembina Hwy., that will provide exceptional medical care to the community. The physicians plan to give easy access and empathetic medical care to it's visitors. Providing family and walk-in medicine, Bison Family Medical Clinic will have psychiatry, procedural, women's health, as well as a dietician, pharmacy and nursing support.
Bison Family Medical Clinic on Pembina plans to have a dedicated procedure room, conference room, ECG, Spirometry, X-Ray and casting supplies with a state of the art lab. Their qualified physicians will be made available to provide comprehensive care to a growing community with a variety of needs in evenings and on weekends. Leila Pharmacy will be located onsite for even further convenience and comfort.
When you put so much into caring for so many, it's equally important to let everyone know where you are. With this, Electra Sign was asked to consult with the owners and provide LED signage that would recognize this complete care facility and the redevelopment of the building. Accenting the new signage will be a custom-crafted centre canopy as unique as the building itself.
Bison Family Medical Clinic
1686 Pembina Hwy. Winnipeg, MB
Website: www.BisonFamilyMedical.com
Facebook: @SuperstoreBisonMedicalClinic
J Max Collision & Glass: Rising from the Ashes!
July 31, 2017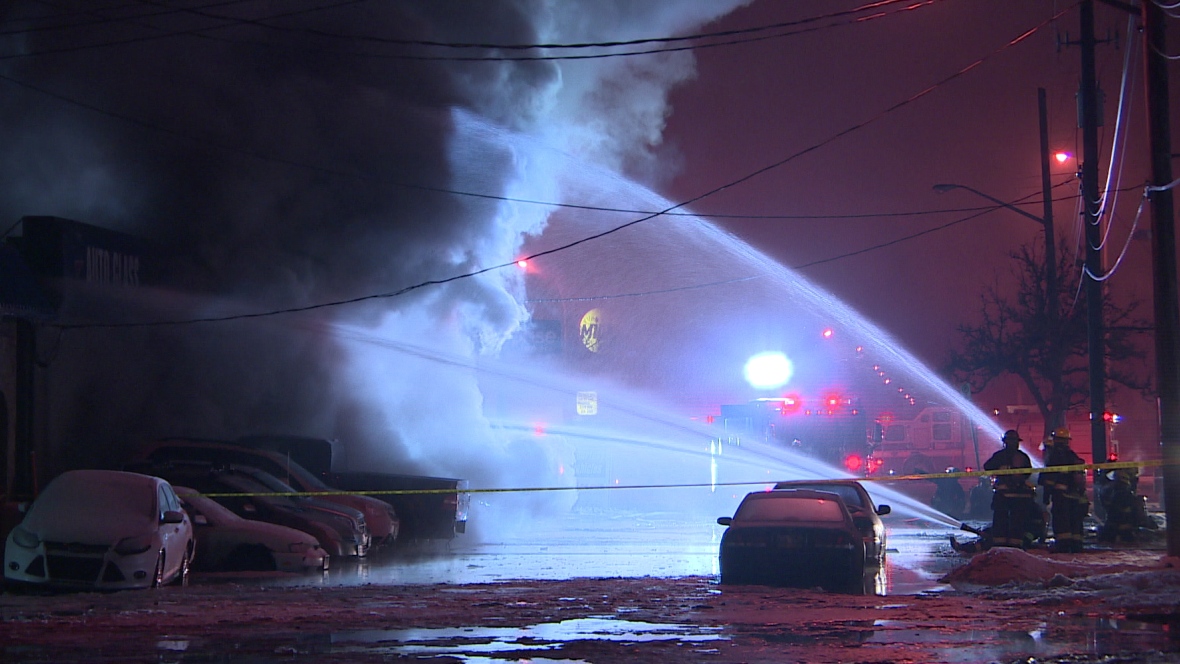 Need to bounce back fast from a vehicular collision? Look no further than Winnipeg's very own J Max Auto Service for help. Their reputation for providing premium local autobody service that's both convenient and stress-free has established them as a Winnipeg favourite for 35 years counting. The same dedication and steadfastness that J Max puts into their autobody work have allowed them to bounce back themselves after the December 2015 fire that destroyed their building. Without missing a step, the J Max family quickly set up a temporary shop and continued to offer reliable and friendly service. And now, J Max returns to their original location at 624 Lorette Ave., boasting a gorgeous new facility that will serve Winnipeg's drivers well for decades to come.
When you bring your vehicle to J Max, you'll get the best service possible, using only the highest quality paints and parts. No matter if it's your new work truck getting rear-ended, your beloved classic car needing a few touch-ups, or anything above or in-between, you can trust them to make your vehicle better-than-new. J Max is an I-CAR® Gold Certified Member, and works closely with known organizations devoted to auto-service quality. Let them go the extra mile for you and your vehicle!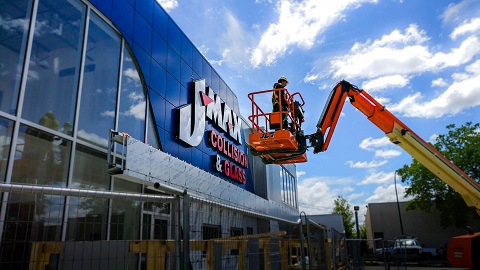 If you're driving down Pembina Highway, J Max will be hard to miss; just look for the striking LED lit letters adorning their building. Electra Sign was thrilled to work with our close neighbours to help bring their vibrant, contemporary vision to life. The results speak for themselves, especially at night when our top-of-the-line LEDs kick into action. We hope you'll stop by and take a look, but don't stare so long you crash into something!
For all your autobody needs, contact J Max today to schedule an appointment or request a free repair estimate.
And for all your sign needs, talk to one of Electra Sign's friendly salespeople and find out what the right sign can do for you.
Branding & Awareness through effective signage. We are here to help at Electra Sign Ltd. Winnipeg Manitoba and Prairie Sign Regina Saskatchewan.
← Older Posts
Newer Posts →