Customer Profile: Little Caesars Swift Current Saskatchewan
July 25, 2017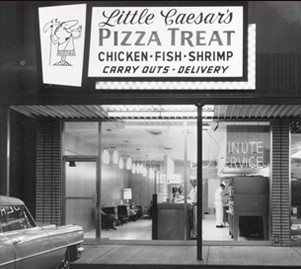 Electra Sign was pleased to work again with Little Caesars and their latest location being opened in Swift Current Saskatchewan very soon. Little Caesars has a deep history that started way back in 1959 when husband and wife founders Mike and Marian Ilitch invested their life savings into their first pizza store (pictured left) in Garden City, Michigan, a suburb of Detroit. Since then Little Caesars has become the largest carryout-only pizza chain in the U.S. and an internationally known brand.
Serving Western Canada with the brightest solutions, call the professionals at Electra Sign Ltd. Winnipeg today.
Little Caesars
1669-1150 Central Ave. N.
Swift Current, SK S9H 4C8
Kapil Sony – Owner (pictured below)
Sage Creek Village Centre: A beautiful and burgeoning neighbourhood.
July 11, 2017
Since 2006, Sage Creek has been one of Winnipeg's most beautiful and burgeoning neighbourhoods, boasting fantastic new homes and an abundance of natural walking trails. This year is set to be another formative step for the community; their new K-8 school opens this fall, and their Village Centre for businesses continues to see exciting growth, including a brand new tenant pylon sign.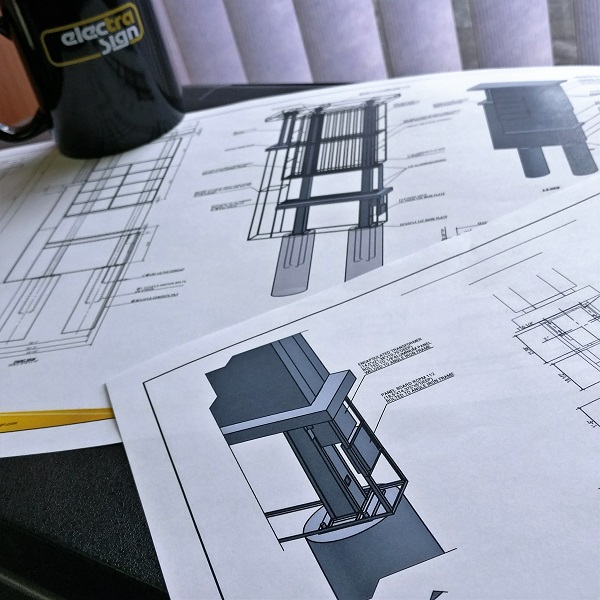 Electra Sign has worked previously with Qualico to bring our top-quality pylon signage to the Sage Creek Village Centre, and we were more than happy to meet their needs again when they came to us with this new project. We worked with their designers and established a winning look that took the style set forth by our previous sign and advanced it, accenting our brilliant LED cabinets with exposed architectural elements and a gorgeous stonework base. And of course, no major pylon sign is complete without an award-winning Watchfire EMC.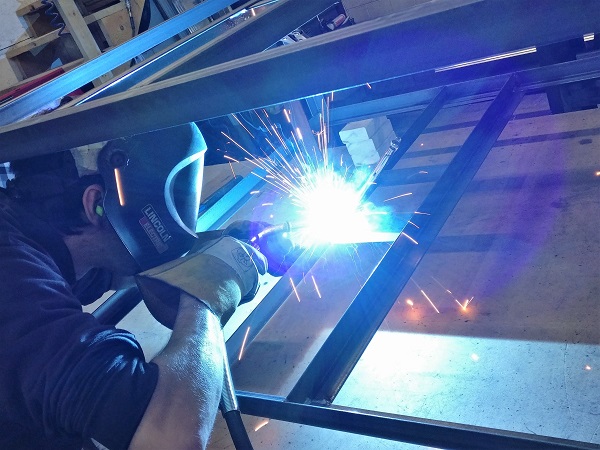 With a strong design in place, it was up to our dedicated team of engineers and manufacturers to bring this project off the page and into reality. As always, they were up to the challenge and delivered true-to-concept results that will stand proud for years to come alongside the remarkable architecture already on display at Sage Creek Village Centre.
Last but certainly not least... After carefully transporting the new pylon sign to its new home, the Electra Sign install team ensures everything is just right on-site before being among the first to enjoy the sight of a new sign well done. They won't be the last though; the businesses in the Village Centre will be more visible than ever thanks to their new pylon. We hope you'll stop by and see for yourself.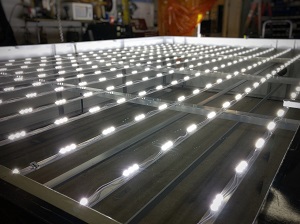 If you're looking for a quick bite to eat, taking time for self-improvement, or just need some speedy & convenient service, the Village Centre has you covered no matter if you call Sage Creek home or if you're just passing through. For a full list of businesses, check out Sage Creek's website. And if you're considering a pylon sign for your own development, get in touch with one of our friendly account executives and find out today what a great sign can do for you.
Award winning designs spotted throughout the West and into Ontario - Let Prairie Sign Regina Saskatchewan and Electra Sign Ltd. Winnipeg Manitoba improve your branding today.
Three Reasons Why You Should Update Your Old Signage with LEDs
June 24, 2020
"I'm the owner of an established restaurant here in Winnipeg. I already have attractive signage that draws in business from the area so I'm not quite ready to update my current branding. Though the fluorescent lighting on my existing signs is outdated, and this creates various issues.
My outdated signage requires frequent maintenance, which can become exceedingly expensive. Another issue I have is that my fluorescent lighting is not energy efficient, nor is it environmentally friendly since I must frequently dispose of my used fluorescent lamps when I replace them. What can I do about this?"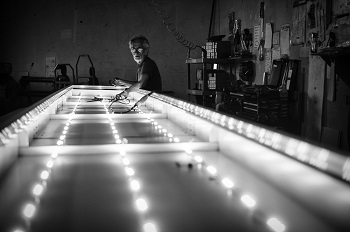 This is a common dilemma that many kinds of businesses face. Nowadays more and more people are asking this type of question as they want to save on maintenance and electrical costs and because they want to be more responsible, overall. Though it may not seem that way, the solution to this problem is actually very simple --and no, you don't need to replace your sign altogether. You can convert your old signs' outdated lighting system to LED's, which isn't as costly as you would assume. Not to mention that having a new LED lighting system is a great investment with many additional benefits. Here are a few:
They are much brighter...
New LED systems are bright, offering the appearance of a new sign without the added cost. They make existing logos and graphics more vivid and eye-catching, which attracts more attention and thus, creating more potential customers.
They use less energy...
It's common knowledge that LED's preserve energy better than traditional fluorescent and incandescent lighting. But how much more effective is it, really? LED's can be up to 90% more efficient to run compared to traditional lighting. Over time, this will a save you lot of money.
They will need less servicing...
LED lights can last up to 100,000 hours. Compare that to traditional fluorescent lighting which typically only lasts from 7,000 to 15,000 hours and you'll notice a major difference. A sign service crew of two men and a truck typically costs $150 per hour, with LEDs you'll have to pay for their expensive services significantly less often.
Electra Sign recognizes the importance of signs as an investment for your business. If we can help you prolong that investment, please feel free to reach out to us for an estimate.
← Older Posts
Newer Posts →