Client Profile: The Melody Retirement Community
January 6, 2023
The Melody Retirement Community in Waverly Heights, Winnipeg Manitoba is a top-rated assisted living facility for seniors. Located in a beautiful and peaceful neighbourhood, this community offers a wide range of amenities and services to make sure that residents have a comfortable and fulfilling retirement.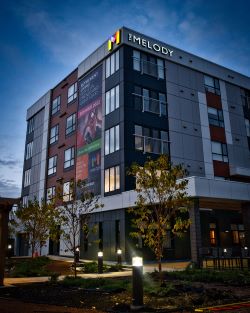 One of the standout features of The Melody Retirement Community is its spacious and well-appointed living quarters. Each apartment is designed with seniors in mind, with features like grab bars, emergency call systems, and wheelchair accessibility. The community also offers a variety of floor plans to suit different needs and preferences, including one and two bedroom apartments, as well as studios.

In addition to comfortable living spaces, The Melody Retirement Community also offers a wide range of activities and amenities to keep residents engaged and active. The community has a fitness center, a swimming pool, a putting green, and a garden for residents to enjoy. There are also regular events and outings organized by the community, such as movie nights, art classes, and group outings to local attractions.

But what really sets The Melody Retirement Community apart is the quality of its care and support services. The community has a team of highly trained and compassionate staff members who are available 24/7 to assist residents with tasks such as bathing, dressing, and medication management. The community also has a nurse on-site at all times, and residents can receive additional medical support through visiting healthcare professionals.

Overall, The Melody Retirement Community in Waverly Heights is a fantastic choice for seniors who are looking for a comfortable, active, and supportive retirement community. If you or a loved one is interested in learning more, we highly recommend reaching out to the community to schedule a tour and see all that it has to offer in person.
GET IN TOUCH!
Leasing Inquiries:
(866) 806-8584
E-mail:
inquiries@themelody.ca
Hours:
Book a tour to see what The Melody is all about. Open for tours 7 days a week. Call to schedule yours today. Or drop in during a Welcome Wednesday Open house every Wednesday from 11am-7pm - no appointment needed!
Address:
920 Chancellor Drive
Winnipeg, MB R3T 6H8


---

Signage Details: led illum. trim-cap letters and logo / wall mounted / white acrylic faces / c/w vinyl applied as shown / black trims & returns / white leds.
Client Profile: Thom Bargen Coffee Roasters
December 16, 2022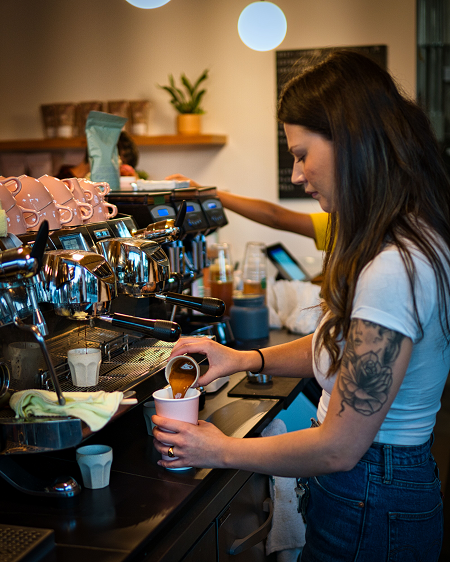 Thom Bargen is inspired by the tireless work of coffee farmers across the world...

Thom Bargen Coffe Roasters strives to make the best coffee they can while honouring the farms they purchase from. They offer freshly brewed coffee, gift cards, coffee subscriptions, merch and brew gear.

743 Corydon Ave is their newest location. With warm wood designed to transition from morning to evening, this spot is cozy. Bright windows line the corner of Cockburn and Corydon creating a real vibe.

THOM BARGEN MISSION:

OVER SEVEN YEARS, ONE FATEFUL BIKE RIDE, A BOARDED-UP BUILDING, THREE COFFEE SHOPS, TRIPS AROUND THE WORLD, AND YEARS OF HARD WORK, WE CAN RESIST NO LONGER.

INSPIRED BY THE TIRELESS WORK OF THE COFFEE FARMERS WE PARTNER WITH ACROSS THE WORLD, OUR PASSION FOR COFFEE HAS LED US TO ROAST. IT'S THOSE FARMERS THAT WE HONOUR WITH THIS BAG. WE HOPE YOU LOVE IT.

Locations:
743 CORYDON: Mon-Fri 7-9, Sat-Sun 8-9
64 SHERBROOK: Mon-Fri 7-5, Sat-Sun 8-5
250 KENNEDY: Mon-Fri 7-4
365 MAIN: permanently closed
www.thombargen.com

Signage Details:
Large Letters: led illum. trim-cap letters / wall mounted / white acrylic faces / black trims & returns / white leds.
Small Letters: non-lit letters acrylic: non. illum. letters / 3/8" thick acrylic / rail mounted to wall surface.
MEET DAVE COUTURE OUR SENIOR ESTIMATOR
December 9, 2022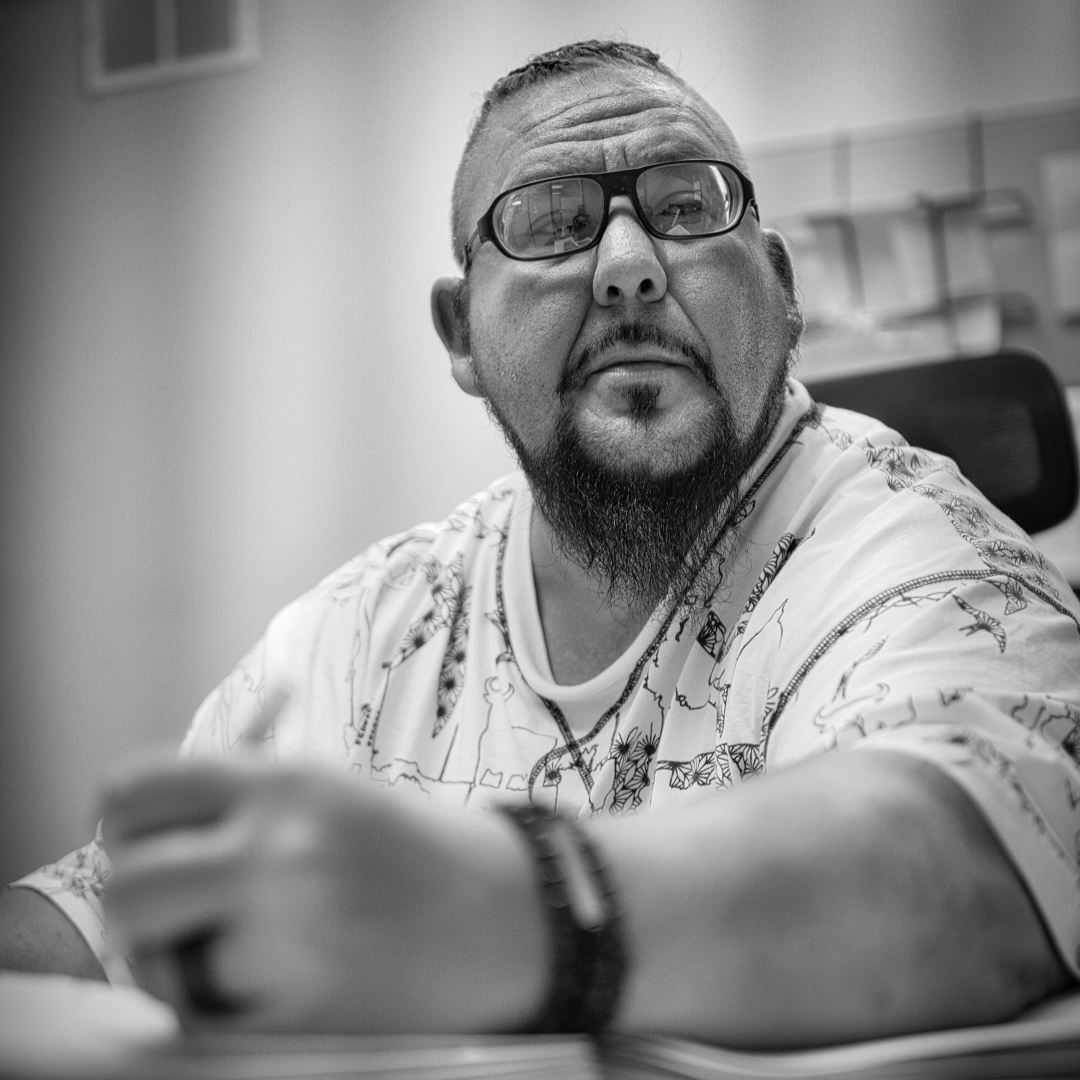 Dave was born and raised in Saint Boniface, Manitoba. He has been working in the sign industry for just a year now but comes with 18 years of construction estimating behind him. Dave always tries to determine the best possible pricing we can offer as a company, always being fair and upfront.

On a personal note, Dave was a bodybuilder, powerlifter and car audio and car show circuit enthusiast for many years. Currently, Dave is also a huge Cuban cigar aficionado that has turned his hobby into a successful and thriving side business selling cigars internationally.

At home, you will find Dave enjoying spending time watching TV and movies with his close-knit family unit (2 sons and wife) and listening to Afrobeat, HipHop, Reggae, and Dance Hall which are some of his favourite music genres. Some other interesting facts about Dave are that he is fluent in 7 languages and understands another 4. Dave was born and raised Catholic and is a self-described very loyal, kind, loving and yet strict father and role model.

Whether it's at home or work most importantly Dave loves to smile and laugh.
← Older Posts
Newer Posts →