Flexible Signage a Must
May 12, 2017
When it came to a unique signage design, Heather Senderewich of The Yoga Barre wanted to ensure that her new location would showcase her image and brand. Electra Sign worked with Heather to ensure her vision of providing the best in fitness with her offerings was clearly expressed.


The Yoga Barre provides 3 focused areas which include 5+ classes throughout their large studio. Located on the second floor of the Park West Shopping Centre, the private elevator takes you directly into an amazing atmosphere that is very warm and welcoming. Their certified instructors enjoy taking you to the next level of fitness and flexibility, suited for all ages.

Drop by The Yoga Barre and be prepared to have a great time while making your future health goals a reality.


Twitter: @TYBWinnipeg
Serving Western Canada with the brightest solutions, call the professionals at Electra Sign Ltd. Winnipeg today.
SIGNS OF SUMMER IN WINNIPEG
April 13, 2017
This summer, Winnipeg is going to be heating up even more than usual when we host the 2017 Canada Summer Games! It would be the honour of any Canadian city to host the games any year, but only Winnipeg has the unique and special privilege of ringing in their 50th anniversary. To that end, this June we'll see the opening of the Canada Games Sport for Life Centre. This state-of-the-art space boasts three multipurpose convertible court spaces, an indoor training track, the latest in strength training and testing equipment, and more. Don't let its cutting-edge resources or mighty 124,000 square foot area intimidate you! The Sport for Life Centre is sure to be an inviting space for the Summer Games athletes and eager audience members alike. And after the games, the Centre will continue to be a Winnipeg cornerstone, offering ample athletic and well-being services for Manitobans from all walks of life. Electra Sign is proud to have had the opportunity to work alongside all the other great partners bringing this valuable project to fruition, contributing what we do best; signs!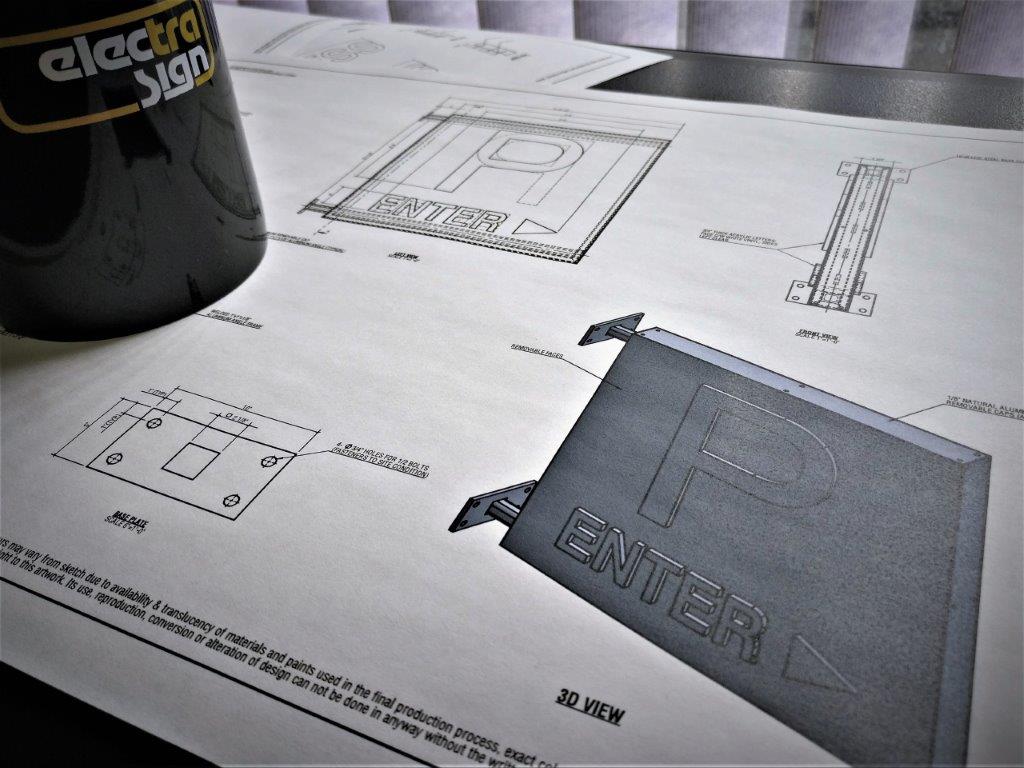 Our designers and engineers worked closely with the project's contractors and architects to make their vision a reality. With such a high profile job, particular needs and specifications had to be ensured, and Electra Sign was up to the task. The end result is a building-spanning set of gorgeous precision-crafted channel letters that look great any time of day or night. If you haven't seen them in person already, take a look this summer when you attend the 2017 Canada Summer Games! For more info on all the goings-on leading up to and during the big event, check out their website. And if you're considering channel letters for your own business, one of our account executives would be happy to talk with you today.


315 Pacific Ave.
Ph: (204)925.5600



Award-winning designs spotted throughout the West and into Ontario - Let Electra Sign Ltd. Winnipeg Manitoba improve your branding today.
Profile: Copper Chimney East Indian Cuisine
December 30, 2014
With the increased demand for Indian cuisine, our client had to ensure not only the location for his restaurant was ideal but the investment in branding was selective. In doing this, they enlisted the design and marketing team from Electra Sign to take their logo to the next level. Enter the Copper Chimney at 1070 St. Mary's Rd, in Winnipeg, MB. This fully licensed establishment offers the finest in East Indian dining.
The owner visited our office shortly after the pylon sign was installed and mentioned his business increased substantially based on this alone. Shortly after, their custom illuminated cabinet with push-thru lettering was up, further buzz was created. With the perfect location, staff personality and an owner-operated establishment, The Copper Chimney welcomes everyone to enjoy the food from this incredible culture.
While their website is still in development, feel free to drop by www.CopperChimneyWinnipeg.ca and look through their menu before heading down to indulge.
1070 Saint Mary's Rd
Winnipeg, MB. R2M 3T3
Branding & Awareness through effective signage. We are here to help at Electra Sign Ltd. Winnipeg Manitoba.
← Older Posts
Newer Posts →