Client Profile: Thom Bargen Coffee Roasters
December 16, 2022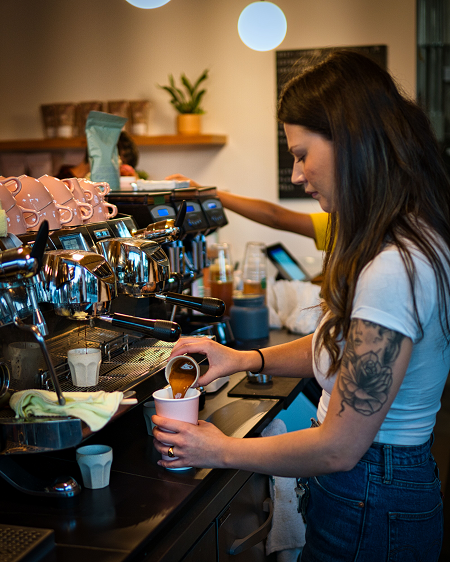 Thom Bargen is inspired by the tireless work of coffee farmers across the world...

Thom Bargen Coffe Roasters strives to make the best coffee they can while honouring the farms they purchase from. They offer freshly brewed coffee, gift cards, coffee subscriptions, merch and brew gear.

743 Corydon Ave is their newest location. With warm wood designed to transition from morning to evening, this spot is cozy. Bright windows line the corner of Cockburn and Corydon creating a real vibe.

THOM BARGEN MISSION:

OVER SEVEN YEARS, ONE FATEFUL BIKE RIDE, A BOARDED-UP BUILDING, THREE COFFEE SHOPS, TRIPS AROUND THE WORLD, AND YEARS OF HARD WORK, WE CAN RESIST NO LONGER.

INSPIRED BY THE TIRELESS WORK OF THE COFFEE FARMERS WE PARTNER WITH ACROSS THE WORLD, OUR PASSION FOR COFFEE HAS LED US TO ROAST. IT'S THOSE FARMERS THAT WE HONOUR WITH THIS BAG. WE HOPE YOU LOVE IT.

Locations:
743 CORYDON: Mon-Fri 7-9, Sat-Sun 8-9
64 SHERBROOK: Mon-Fri 7-5, Sat-Sun 8-5
250 KENNEDY: Mon-Fri 7-4
365 MAIN: permanently closed
www.thombargen.com

Signage Details:
Large Letters: led illum. trim-cap letters / wall mounted / white acrylic faces / black trims & returns / white leds.
Small Letters: non-lit letters acrylic: non. illum. letters / 3/8" thick acrylic / rail mounted to wall surface.
MEET DAVE COUTURE OUR SENIOR ESTIMATOR
December 9, 2022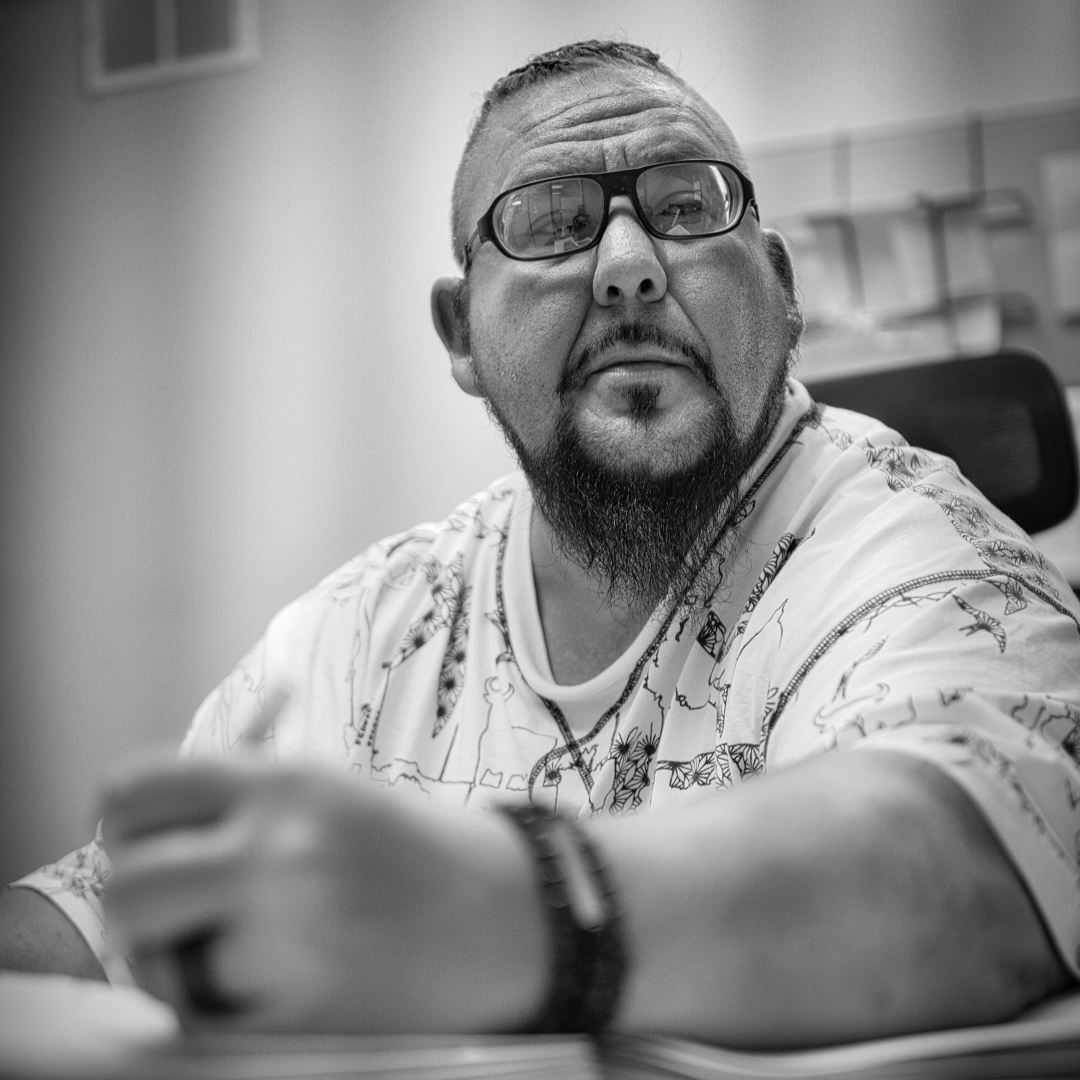 Dave was born and raised in Saint Boniface, Manitoba. He has been working in the sign industry for just a year now but comes with 18 years of construction estimating behind him. Dave always tries to determine the best possible pricing we can offer as a company, always being fair and upfront.

On a personal note, Dave was a bodybuilder, powerlifter and car audio and car show circuit enthusiast for many years. Currently, Dave is also a huge Cuban cigar aficionado that has turned his hobby into a successful and thriving side business selling cigars internationally.

At home, you will find Dave enjoying spending time watching TV and movies with his close-knit family unit (2 sons and wife) and listening to Afrobeat, HipHop, Reggae, and Dance Hall which are some of his favourite music genres. Some other interesting facts about Dave are that he is fluent in 7 languages and understands another 4. Dave was born and raised Catholic and is a self-described very loyal, kind, loving and yet strict father and role model.

Whether it's at home or work most importantly Dave loves to smile and laugh.
All the best from Electra Sign!
December 15, 2021
The team here at Electra Sign wishes you peace, joy, and prosperity throughout the coming year. Thank you for your continued support and partnership through these challenging times. We look forward to working with you in the years to come.
Warmest Regards,
The Entire Staff at Electra Sign
← Older Posts
Newer Posts →