Grand Opening of Carl's Jr. First Location
July 17, 2015
Robyn and Ernie Kouros opened Regina's first Carl's Jr. location this month. Prairie Sign (Electra Sign's Saskatchewan branch) was pleased to work Robyn and Ernie and help with their branding awareness of the new location at 1920 Victoria Ave E Regina SK. This sign package features internally and environmentally friendly LED (light-emitting diode) creating a small ECO friendly footprint for there new location. It was very important that the signs be clean and readable to capture attention.
About: Carl's Jr.® has become known as the place to go all across the Western North America for juicy, delicious charbroiled burgers. We have stores across Canada. To find a location near you, please visit: http://carlsjr.ca/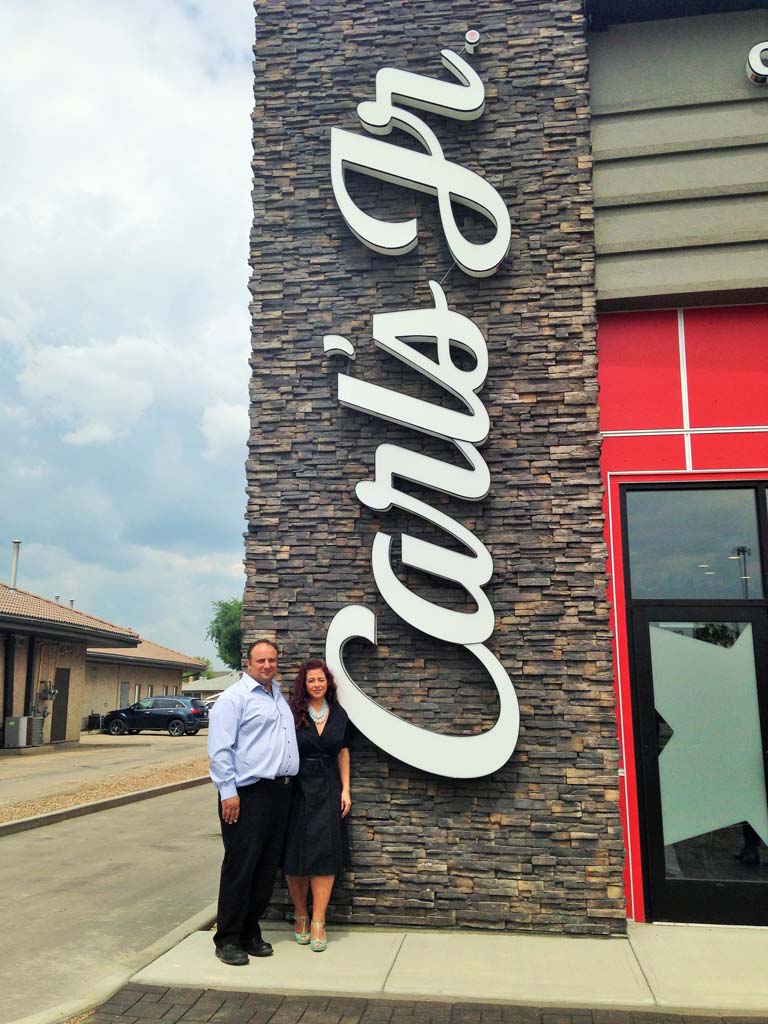 Cuisine: American (New), American (Traditional), Breakfast, Burgers and Fast Food
Branding & Awareness through effective signage. We are here to help at Electra Sign Ltd. Winnipeg Manitoba.
Sign Media Canada 2015 Competition Results: Mere Hotel Winnipeg
July 15, 2015
The 2015 competition attracted many projects of extremely high caliber, representing the best of the best from all corners of the Canadian sign industry. With final scores proving very close in many categories, all of the entrants deserve congratulations for the fantastic quality of their work. signmedia.ca
Electra Sign was recognized in the Building Sign category of this year's Sign Media Canada National Sign Competition for its work on Mere Hotel Winnipeg MB. merehotel.com
Call Electra Sign Ltd. Winnipeg Manitoba today for your custom manufactured LED creation.
Customer Profile: SHAWARMA BREAK
September 11, 2015
If you feel it's time to step out of the ordinary and into the extraordinary, then perhaps you need to take a break. In this case, head over to SHAWARMA BREAK and dive into their menu. The taste buds start tingling when you see the sign outside the door and the smell of fresh ingredients will do the rest when you enter the restaurant.




Shawarma is a Levantine Arab meat preparation, where lamb, chicken, turkey, beef, veal, or mixed meats are placed on a spit (commonly a vertical spit in restaurants) and may be grilled for as long as a day. Part of the JUST EAT program, you can have your meal conveniently delivered too.
Drop bycatch the crew action 653 Corydon Ave or on at www.ShawarmaBreak.com as well as on Instagram @shawarmabreak to see what you've been missing.
Award-winning designs spotted throughout the West and into Ontario - Let Electra Sign Ltd. Winnipeg Manitoba improve your branding today.
← Older Posts
Newer Posts →