BioAgronics: Smart Soil Solutions
February 27, 2018
Since 1979 when they first sprung forth from Saskatchewan soils, BioAgronics has been setting the standard for improving the fertility of soils and the growth cycles of plants with their products. Now with their feet firmly planted in Headingley, Manitoba – they continue to be recognized as groundbreakers in soil solutions and sciences.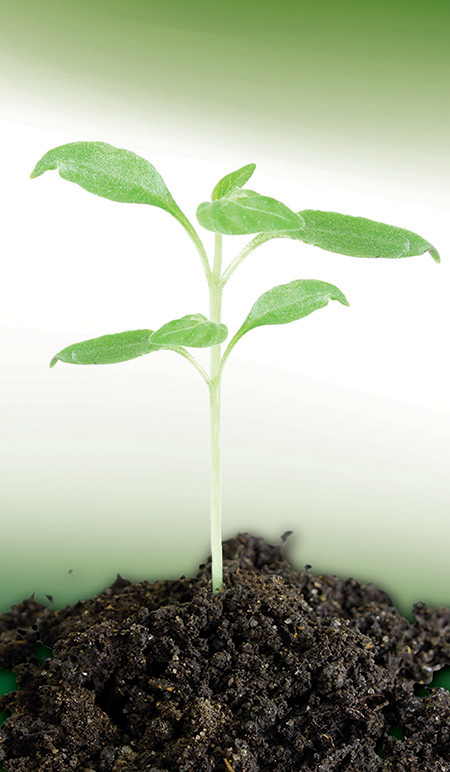 Edward Mayer and his company develop their top-performance bio-stimulants through continuous research, including over a decade of oil field land reclamation, and on-farm studies in Manitoba, Saskatchewan, and Alberta. Edward Mayer and his company develop their top-performance bio-stimulants through continuous research, including over a decade of oil field land reclamation, and on-farm studies in Manitoba, Saskatchewan, and Alberta.

Working with Lorellee and her team, Electra Sign designed a pylon that accented both their building as well as their unique landscaping stone. The resulting LED illuminated structure symbolizes the fruits of their success and serves as an entry point to the company driveway.

Known as Stewards of the Land, learn more about BioAgronics and their prairie-wide importance by visiting them today!

www.bioagronics.com
32 Nicola Dr.
Headingley, MB, Canada
R4H 0A9
HOW TO GET YOUR HEAD AROUND LED PIXEL PITCH
January 30, 2018
When considering making the advertising investment of an EMC (Electronic Message Centre) for your business you want to ensure that you are buying the right product for your needs. There are many things to consider when choosing and EMC such as viewing distance, the speed of passerby's, optimal size, durability and pixel pitch to name a few. EMC's are great advertising investment for your business and you want to be sure you are getting the best value for your money. Below is an expert from a good article to help understand PIXEL PITCH...
Pixel Pitch & Exterior Displays
Given the range of environments and conditions for exterior LED displays, there are many factors to consider. As with interior displays, pixel pitch is among the most important. For many billboards and building façades, viewers are typically long distances from the display, meaning pixel density may be of less importance. However, there are walk-up outdoor applications as well, where high resolution (tight pixel pitch) is paramount. Additionally, in busier environments where multiple displays are competing for attention (think Times Square or Las Vegas), a higher-quality, higher-resolution display is of much higher value.
And finally, when choosing the right pixel pitch for your display, there are functionality considerations as well. Suppose a display owner wants to take a simple messaging approach with only text and unsophisticated graphics. In this case, a higher pixel pitch (less pixels, lower resolution) might be sufficient. On the other hand, a retailer who has carefully crafted a high-end brand with premium products may want a tighter pixel pitch (more pixels, higher resolution), not because of viewing distance but rather for image quality and better functionality.
What's Best for My Application?
As you might expect, this is a very loaded question. There are many factors you should consider before making an investment in an LED display. If you're not an expert in this technology, it's extremely important for you to find one—a manufacturer, a consultant, an experienced buyer—you trust to help guide you through the decision process.
As explained above, pixel pitch is a huge consideration for this process. It goes hand in hand with other factors such as display size, viewing distance, ambient light conditions, weather and moisture protection, competing media, messaging functionality, image quality and much, much more.
Properly deployed LED displays have the capacity to increase traffic, improve audience engagement, and enhance customer experience. But understanding how the technology will impact both the viewer and your bottom line prior to investment can empower you to make the best decision for your specific needs and budget.
We believe well-informed customers make better decisions for their display needs, leading to better experiences for all involved, and, ultimately, healthier long-term relationships.
Full article by Mitch Leathers can be found here...
Complete sign solutions by Electra Sign Ltd. Winnipeg Manitoba, leading the signage industry in award-winning custom design and manufacturing.
New Location: Fort Rouge Glass 58 South Landing Drive, Oak Bluff MB.
January 19, 2018
Customer Profile: Fort Rouge Glass
Fort Rouge Glass has built a strong and reputable business for almost 50 years. They are the leading custom glass company for both residential & commercial customers, as well as offering complete auto glass replacement and repair services. Stop by there newest location at 58 South Landing Drive, Oak Bluff MB. to see the state of the art facility and showroom.
Fort Rouge Glass does an array of stunning custom glass work from bathroom products such as custom shower enclosures and bathroom backsplashes to other residential glass products such as kitchen backsplashes, custom glass railings or a custom mirror built at there facility to the exact measurements you need for that perfect addition to your home decor. They also provide Winnipeg with auto glass services for windshield replacement and commercial and residential glass repair services for doors and windows.
Established in 1968 when Ben and Muriel Berntt purchased Coyles Hardware, located at 555 Osborne Street, where Ben ran a small hardware and glass store. In the early 1970's Ben moved to a larger location at 308 Morley Ave, establishing Fort Rouge Plate & Auto Glass Ltd in sales.
In 1983 Fort Rouge Plate & Auto Glass expanded its operations to 380 Osborne Street.
In 2010, Fort Rouge Glass expanded its building at 380 Osborne Street to better serve our customers.
In 2017 at there new location 58 South Landing Drive, Oak Bluff, Manitoba the Fort Rouge Glass team looks forward to continuing our excellent customer service as our company continues to grow into the future.
Fort Rouge Glass
58 South Landing Drive, Winnipeg MB
3 Minutes West of Costco on McGillivray Blvd.
Mon-Fri 8am – 5pm
Phone: 204-475-2774
Fax: 204-287-8016
Email: info@frg.ca
Website: https://frg.ca/
Facebook: @FRGWPG
Instagram: @fort_rouge_glass
Serving Western Canada with the brightest solutions, call the professionals at Prairie Sign Regina Saskatchewan or Electra Sign Ltd. Winnipeg today.
← Older Posts
Newer Posts →