Mark Hallmann: Electra Sign Graphics Department
March 24, 2021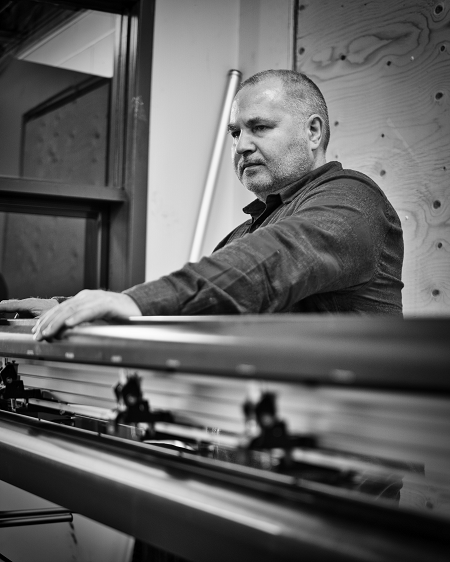 Born and raised here in Winnipeg, Mark is our senior graphics technician. At Electra Sign, Mark is responsible for prepping our signage graphics. Mark has been in the sign industry for over 30 years and we consider him an expert in his field. Mark takes pride in everything that he works on. He always gives 110% and has always been a team player. Mark has spent over 15 years obtaining a black belt in karate. His greatest accomplishments are his two sons, who he loves very much.

Mark spends a lot of his free time with his guitar in hand, writing his own music. A lifelong nerd, he also enjoys playing video games and the odd game of Dungeons and Dragons. His favourite genres are fantasy and sci-fi, and some of his favourite movies include Goodfellas, Rocky and the entire Star Trek franchise.
Electra Sign Team Profile: Misty Bromley Senior Accountant
February 4, 2021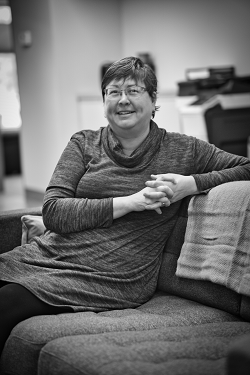 Misty grew up on a farm north-west of Brandon. Misty is a keen knitter and greatly enjoys the Marvel Cinematic Universe. Her favourite genre of music is folk. She's also a commuter cyclist. Misty works as our Senior Accountant. She has 23 years of experience in accounting and 13 in manufacturing.

Misty is detail-oriented and passionate about her work, and we are very lucky to have her as part of the team!

Our accomplished team will work with you to create and execute a potent signage solution for your business. Have a vision in mind? Let us create a beautiful sign to help you achieve your goals. See what we're capable of, and how we can help your business.
CLIENT PROFILE: Richardson Innovation Centre
February 3, 2021
We were pleased to work with Richardson International on their new iconic building signage for the new 62,000 sq. ft. Richardson Innovation Centre facility.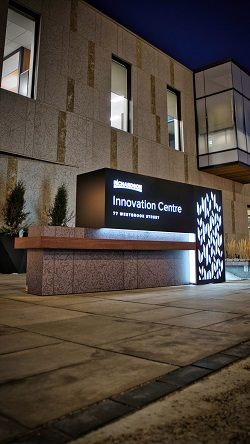 Located in the heart of downtown Winnipeg the facility was designed for advanced food product development. The building is also home to the Richardson Food & Ingredients Team, Oilseed & Milling Product Development Suites, Analytical Laboratory and a Culinary Testing and Demonstration Kitchen. They work with companies to provide comprehensive guidance in areas such as product conceptualization, formulating prototypes, recipe optimization, ingredient analysis, and manufacturing.

The new building letters and monument Electra Sign designed to accent the dramatic angular form of transparent glass and Tyndall stone architecture designed by Number TEN Architectural Group. The LED illuminated signage was crafted to make a bold impact with an engaging evening glow that utilizes environmentally-friendly LED lighting.

Richardson Innovation Centre
77 Westbrook St. Winnipeg, MB.
richardsonfoodandingredients.com
← Older Posts
Newer Posts →