Customer Profile: SHAWARMA BREAK
September 11, 2015
If you feel it's time to step out of the ordinary and into the extraordinary, then perhaps you need to take a break. In this case, head over to SHAWARMA BREAK and dive into their menu. The taste buds start tingling when you see the sign outside the door and the smell of fresh ingredients will do the rest when you enter the restaurant.




Shawarma is a Levantine Arab meat preparation, where lamb, chicken, turkey, beef, veal, or mixed meats are placed on a spit (commonly a vertical spit in restaurants) and may be grilled for as long as a day. Part of the JUST EAT program, you can have your meal conveniently delivered too.
Drop by catch the crew action 653 Corydon Ave or on at www.ShawarmaBreak.com as well as on Instagram @shawarmabreak to see what you've been missing.
Award winning designs spotted throughout the West and into Ontario - Let Prairie Sign Regina Saskatchewan and Electra Sign Ltd. Winnipeg Manitoba improve your branding today.
New McKim Building: Historic Building Renamed & Rebranded with New Signs
January 20, 2017
Electra Sign Winnipeg was pleased to work with McKim Communications Group to help rebrand the newly renamed Crocus Building. The existing sign was revamped with new modern led technology that captures the original look and feel but also uses sustainable and dependable modern technology keeping it shining bright for years to come. (Photo via CBC.ca)
Story Links:
McKim Communications
CBC.ca
ChrisD.ca
Winnipeg Sun
Winnipeg Free Press
Building Canada's businesses better and brighter at Prairie Sign Regina Saskatchewan and Electra Sign Ltd. Winnipeg Manitoba. The region's largest custom sign manufacturer.
Your next stopover – The Exchange District
January 27, 2017
From travelling the world to accessories for your office, U.N. Luggage should be part of your ongoing checklist of essentials. Branded as Canada's favorite online luggage and bag store, the recent updating to their building exterior was a transformation that included a tastefully designed LED cabinet by Electra Sign. Working with the long-time owner of this family run business, it was important to have a sign that would engage the customer while showcasing the success and longevity of the company.
U.N. Luggage caters to all levels of those looking to travel near or far. Their services not only include finding you the right gear, but has the knowledge and experience to service that piece of luggage you just don't want to let go of.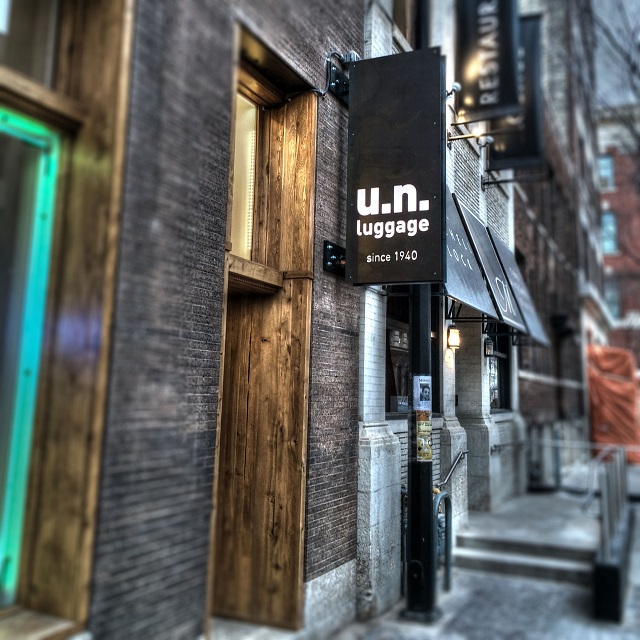 Drop by and visit them today and make your next trip – Amazing!
175 McDermot Ave Winnipeg, MB R3B 0S1 Ph: 943.1068
Twitter: https://twitter.com/unluggage
Facebook: https://www.facebook.com/unluggage
Instagram: https://instagram.com/unluggage

The difference in quality starts with employees that love what they do. Electra Sign Ltd. Winnipeg Manitoba and Prairie Sign Regina Saskatchewan show this in every project we create.
← Older Posts
Newer Posts →