Electra Sign on the cover of Sign Media Canada Magazine
September 14, 2017
We are very proud to be featured on the cover of this month's latest issue Sign Media Canada Magazine!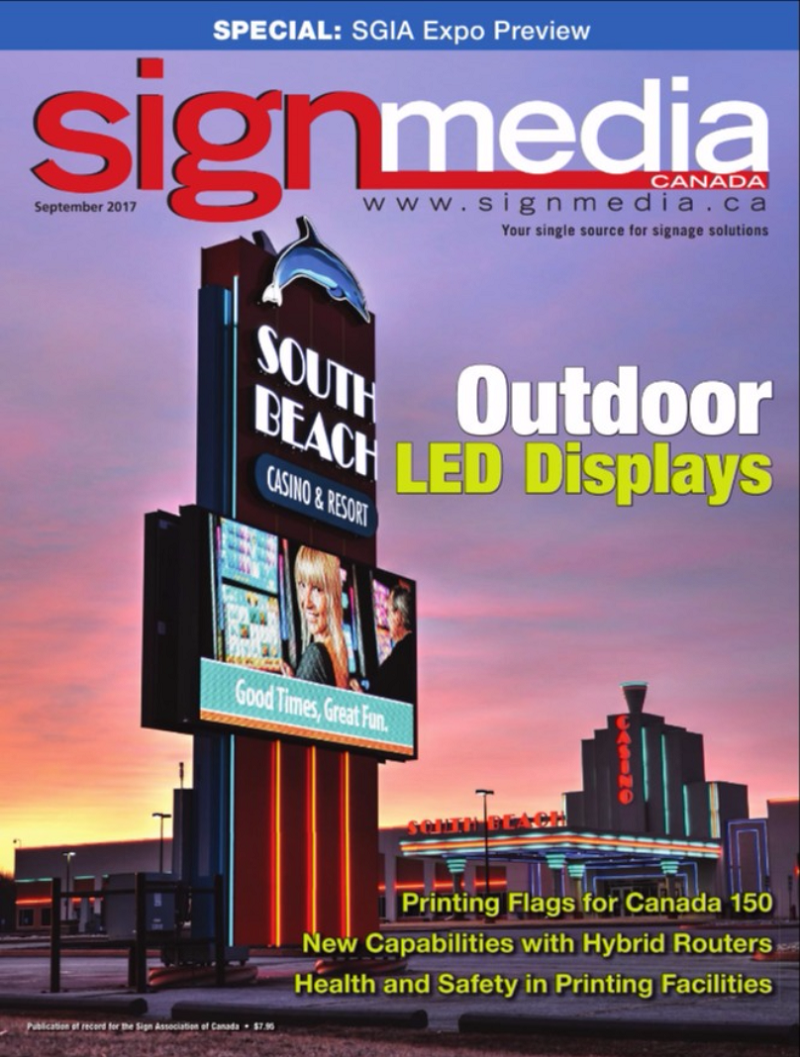 Via Sign Media Magazine... Winnipeg based Electra Sign is the only Canadian winner in Watchfire Signs' 2017 LED Sign Awards program, honored for the pylon sign it built for South Beach Casino & Resort on the Brokenhead Ojibway Nation Reserve.

Designed with an art deco theme and installed in 2016, the pylon sign features a high-definition (HD) light-emitting diode (LED) electronic message centre (EMC) from Watchfire beneath the facility's name and blue dolphin logo. The Casino is located 30-minute drive north from Winnipeg on High 59 and features the art deco theme throughout.

"We congratulate all the winners," says David Warns, Watchfire's vice-president (VP) of on-premise sales. "We share the goal of bringing timely, relevant advertising to audiences while still maintaining the artistry that has been a hallmark of sign shop for decades."
Link... Sign Media Canada Magazine

Complete sign solutions by Electra Sign Ltd. Winnipeg Manitoba and Prairie Sign Regina Saskatchewan, leading the signage industry in award-winning custom design and manufacturing.
Sage Creek Village Centre: A beautiful and burgeoning neighbourhood.
July 11, 2017
Since 2006, Sage Creek has been one of Winnipeg's most beautiful and burgeoning neighbourhoods, boasting fantastic new homes and an abundance of natural walking trails. This year is set to be another formative step for the community; their new K-8 school opens this fall, and their Village Centre for businesses continues to see exciting growth, including a brand new tenant pylon sign.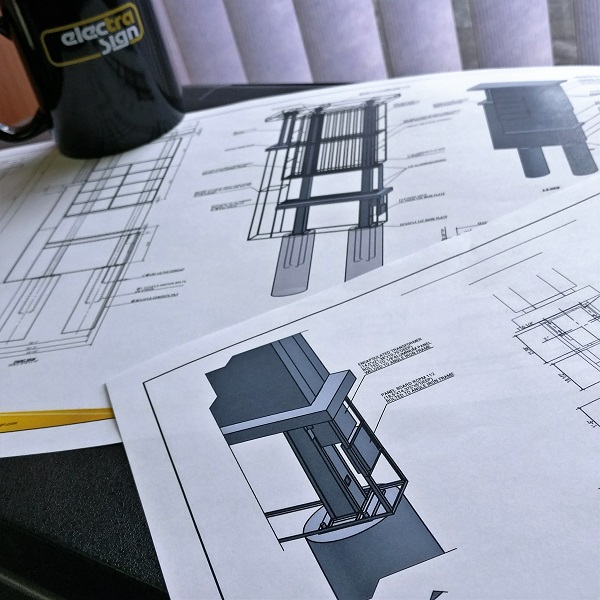 Electra Sign has worked previously with Qualico to bring our top-quality pylon signage to the Sage Creek Village Centre, and we were more than happy to meet their needs again when they came to us with this new project. We worked with their designers and established a winning look that took the style set forth by our previous sign and advanced it, accenting our brilliant LED cabinets with exposed architectural elements and a gorgeous stonework base. And of course, no major pylon sign is complete without an award-winning Watchfire EMC.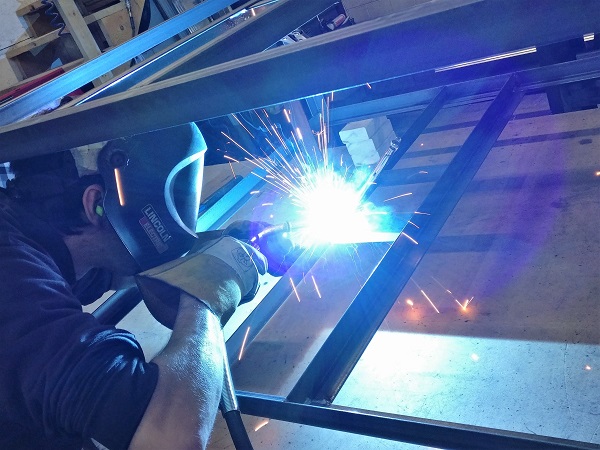 With a strong design in place, it was up to our dedicated team of engineers and manufacturers to bring this project off the page and into reality. As always, they were up to the challenge and delivered true-to-concept results that will stand proud for years to come alongside the remarkable architecture already on display at Sage Creek Village Centre.
Last but certainly not least... After carefully transporting the new pylon sign to its new home, the Electra Sign install team ensures everything is just right on-site before being among the first to enjoy the sight of a new sign well done. They won't be the last though; the businesses in the Village Centre will be more visible than ever thanks to their new pylon. We hope you'll stop by and see for yourself.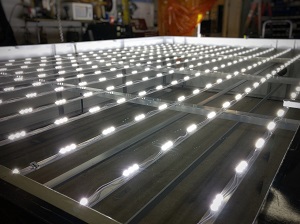 If you're looking for a quick bite to eat, taking time for self-improvement, or just need some speedy & convenient service, the Village Centre has you covered no matter if you call Sage Creek home or if you're just passing through. For a full list of businesses, check out Sage Creek's website. And if you're considering a pylon sign for your own development, get in touch with one of our friendly account executives and find out today what a great sign can do for you.
Award winning designs spotted throughout the West and into Ontario - Let Prairie Sign Regina Saskatchewan and Electra Sign Ltd. Winnipeg Manitoba improve your branding today.
Can You Inspire Your Community with a Sign?
July 29, 2013
LED signs, churches and places of worship.
LED signs are an extremely cost-effective form of communication. A new LED sign in conjunction with your new or existing signs can cost less than 15 cents per thousand exposures while reaching the very people who are geographically close enough to act on your message immediately. How important is it for you to keep your congregation informed and growing? With an attention-grabbing LED message center, your church can reach out with inspiration and excitement to your flock as well as the surrounding community. LED displays provide energy-efficient communications 24/7, using light, color, and motion to bring greater visibility to your congregation's programs. With the addition of an LED sign, your church can become your community's beacon of light.
Benefits:
• Extend a warm welcome to newcomers and passer-bys
• Share daily or hourly affirmations with your whole community
• Communicate weddings, festivals and special events
• Promote school spirit, sporting events, and student activities
• Acknowledge student, staff and ministry achievements
• Seek community support for fundraising events
• Draw attention with time, temperature and date displays
An authorized reseller of Watchfire LED signs, Electra Sign and Prairie Sign offers full signage solutions throughout Manitoba, Saskatchewan and Alberta. From one-of-a-kind signs to all-encompassing sign programs, Electra Sign and Prairie Sign are dedicated to providing the highest quality service to all of our clients.
That's why when it comes to LED signs, we work exclusively with Watchfire Signs, which engineers and manufactures LED signs to help businesses and organizations increase visibility and drive growth. The company has created more than 15,000 LED signs for banks, retailers, schools, places of worship and other locations throughout North America and is thoroughly committed to the highest level of education, training and support to make our customers successful.
Complete sign solutions by Electra Sign Ltd. Winnipeg Manitoba and Prairie Sign Regina Saskatchewan, leading the signage industry in award-winning custom design and manufacturing.
← Older Posts
Newer Posts →