Customer Profile: Cory Common Mall - Saskatoon, Saskatchewan
August 23, 2017
Cory Common is Stonebridge's latest business development. Located in the south part of Saskatoon, Saskatchewan, Cory Common is close to downtown and will ultimately serve about 13,200 locals with a storied and convenient collection of retail and dining outlets. Cory Common could very well be the go-to destination to set up your new business.

We were pleased to work with the Cory Common team. They helped make it easy for us to deliver a fantastic new pylon sign that seamlessly complements their property's architecture while greeting passersby and patrons alike with our top-of-the-line LED signage. Come on down to Cory Common and see for yourself.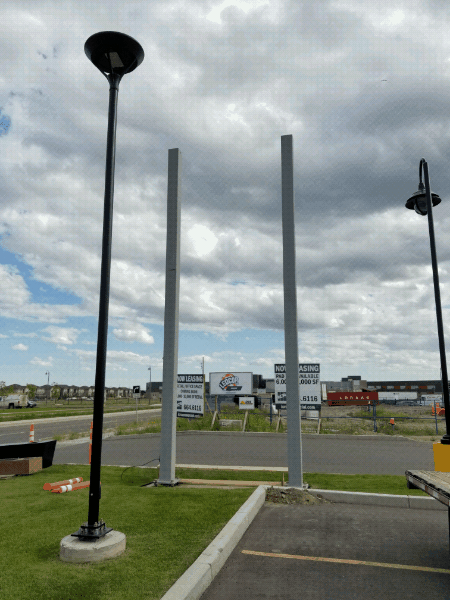 Call Electra Sign Ltd. Winnipeg Manitoba today for your custom manufactured LED creation.












J Max Collision & Glass: Rising from the Ashes!
July 31, 2017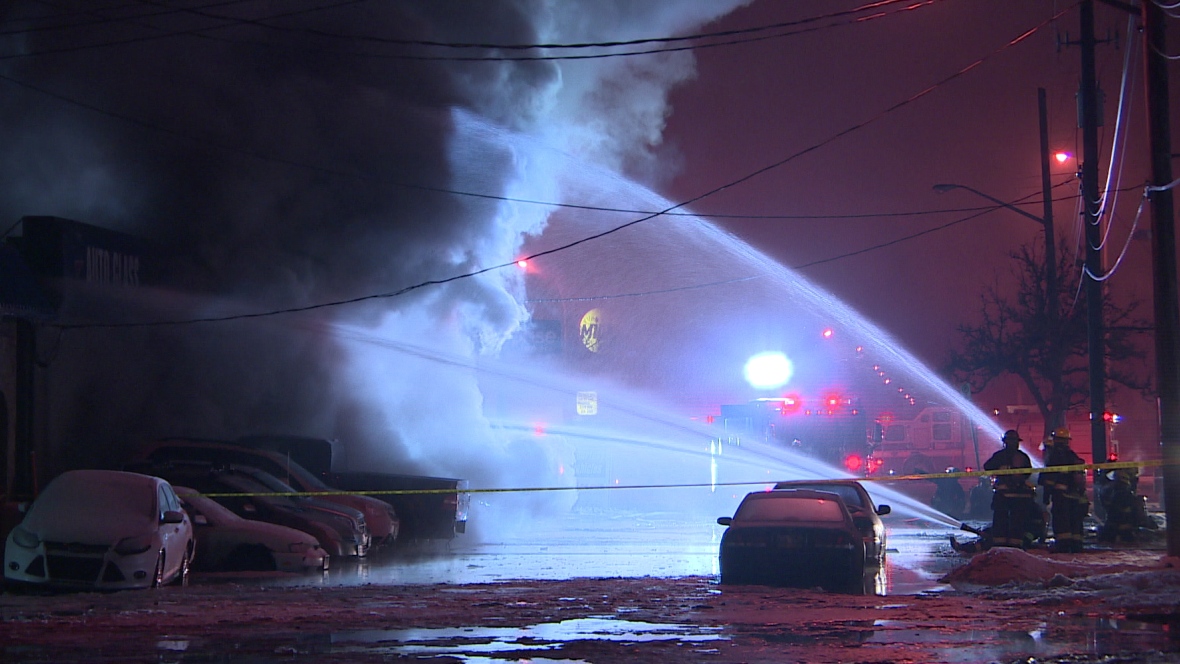 Need to bounce back fast from a vehicular collision? Look no further than Winnipeg's very own J Max Auto Service for help. Their reputation for providing premium local autobody service that's both convenient and stress-free has established them as a Winnipeg favourite for 35 years counting. The same dedication and steadfastness that J Max puts into their autobody work have allowed them to bounce back themselves after the December 2015 fire that destroyed their building. Without missing a step, the J Max family quickly set up a temporary shop and continued to offer reliable and friendly service. And now, J Max returns to their original location at 624 Lorette Ave., boasting a gorgeous new facility that will serve Winnipeg's drivers well for decades to come.
When you bring your vehicle to J Max, you'll get the best service possible, using only the highest quality paints and parts. No matter if it's your new work truck getting rear-ended, your beloved classic car needing a few touch-ups, or anything above or in-between, you can trust them to make your vehicle better-than-new. J Max is an I-CAR® Gold Certified Member, and works closely with known organizations devoted to auto-service quality. Let them go the extra mile for you and your vehicle!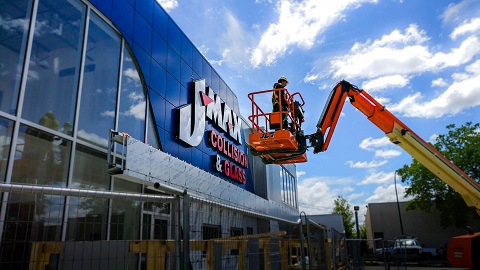 If you're driving down Pembina Highway, J Max will be hard to miss; just look for the striking LED lit letters adorning their building. Electra Sign was thrilled to work with our close neighbours to help bring their vibrant, contemporary vision to life. The results speak for themselves, especially at night when our top-of-the-line LEDs kick into action. We hope you'll stop by and take a look, but don't stare so long you crash into something!
For all your autobody needs, contact J Max today to schedule an appointment or request a free repair estimate.
And for all your sign needs, talk to one of Electra Sign's friendly salespeople and find out what the right sign can do for you.
Branding & Awareness through effective signage. We are here to help at Electra Sign Ltd. Winnipeg Manitoba and Prairie Sign Regina Saskatchewan.
Can You Inspire Your Community with a Sign?
July 29, 2013
LED signs, churches and places of worship.
LED signs are an extremely cost-effective form of communication. A new LED sign in conjunction with your new or existing signs can cost less than 15 cents per thousand exposures while reaching the very people who are geographically close enough to act on your message immediately. How important is it for you to keep your congregation informed and growing? With an attention-grabbing LED message center, your church can reach out with inspiration and excitement to your flock as well as the surrounding community. LED displays provide energy-efficient communications 24/7, using light, color, and motion to bring greater visibility to your congregation's programs. With the addition of an LED sign, your church can become your community's beacon of light.
Benefits:
• Extend a warm welcome to newcomers and passer-bys
• Share daily or hourly affirmations with your whole community
• Communicate weddings, festivals and special events
• Promote school spirit, sporting events, and student activities
• Acknowledge student, staff and ministry achievements
• Seek community support for fundraising events
• Draw attention with time, temperature and date displays
An authorized reseller of Watchfire LED signs, Electra Sign and Prairie Sign offers full signage solutions throughout Manitoba, Saskatchewan and Alberta. From one-of-a-kind signs to all-encompassing sign programs, Electra Sign and Prairie Sign are dedicated to providing the highest quality service to all of our clients.
That's why when it comes to LED signs, we work exclusively with Watchfire Signs, which engineers and manufactures LED signs to help businesses and organizations increase visibility and drive growth. The company has created more than 15,000 LED signs for banks, retailers, schools, places of worship and other locations throughout North America and is thoroughly committed to the highest level of education, training and support to make our customers successful.
Complete sign solutions by Electra Sign Ltd. Winnipeg Manitoba and Prairie Sign Regina Saskatchewan, leading the signage industry in award-winning custom design and manufacturing.
← Older Posts
Newer Posts →