Doug Elnor: Our Sign Service and Installation Coordinator
July 20, 2020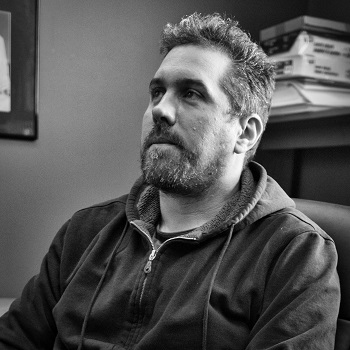 Born just outside Toronto, Doug moved to Winnipeg with his family when he was 9 years old.

In his teenage years, he enjoyed sneaking over to auto mechanics to learn about cars --which provided him with a skill set that translated well into the job he got at Electra Sign when he was 18. After he obtained his academic/electrical dual diploma, he was hired as a wiring and electrical technician. Over 20 years later and Doug's still working here!

His hobbies include camping, fishing, and pretty much any other activity that you can do outdoors. He's an easygoing guy who enjoys the open road and counting down the days until he can retire to the country.

As our Sign Service and Installation Coordinator, Doug's duties include ensuring that production deadlines are met, providing customers with estimates on how long a job will take, and managing multiple crews through scheduling and communicating.
Introducing our veteran Sign Painter, Larry Becker
July 15, 2020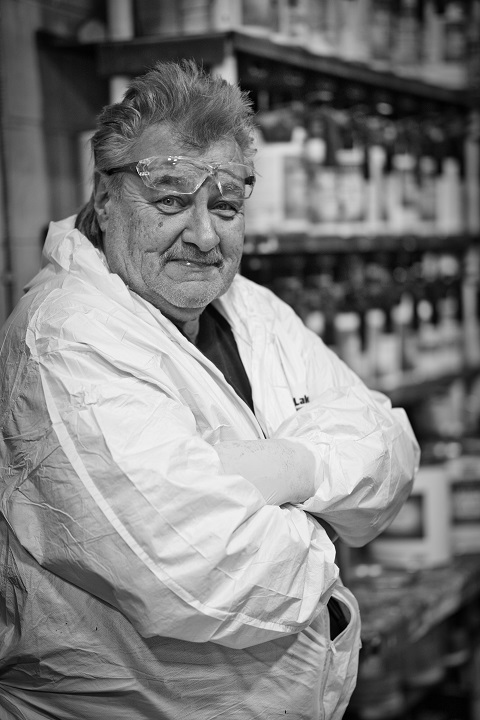 Larry Becker is our veteran sign painter here at Electra Sign. He has been working in the sign industry since he was a teenager and is arguably the best sign painter in our region. His skill, experience, and attention to detail bring top quality results to all of our products.

Aside from the skills he brings to the table here at Electra Sign, Larry is one of the nicest guys you would ever meet. He always takes a genuine interest in any conversation you have with him and his positive outlook on life can be infectious. He loves travelling with his wife, Loretta. In the summer months, he spends much of his time driving around Winnipeg in his midnight blue convertible, trying out the local restaurants.

We are very lucky to have Larry on staff here not only for his skills, but also for his positive personality, and the energy he brings into the workplace.


Three Reasons Why You Should Update Your Old Signage with LEDs
June 24, 2020
"I'm the owner of an established restaurant here in Winnipeg. I already have attractive signage that draws in business from the area so I'm not quite ready to update my current branding. Though the fluorescent lighting on my existing signs is outdated, and this creates various issues.
My outdated signage requires frequent maintenance, which can become exceedingly expensive. Another issue I have is that my fluorescent lighting is not energy efficient, nor is it environmentally friendly since I must frequently dispose of my used fluorescent lamps when I replace them. What can I do about this?"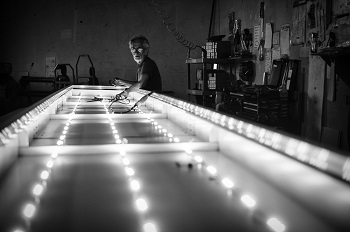 This is a common dilemma that many kinds of businesses face. Nowadays more and more people are asking this type of question as they want to save on maintenance and electrical costs and because they want to be more responsible, overall. Though it may not seem that way, the solution to this problem is actually very simple --and no, you don't need to replace your sign altogether. You can convert your old signs' outdated lighting system to LED's, which isn't as costly as you would assume. Not to mention that having a new LED lighting system is a great investment with many additional benefits. Here are a few:
They are much brighter...
New LED systems are bright, offering the appearance of a new sign without the added cost. They make existing logos and graphics more vivid and eye-catching, which attracts more attention and thus, creating more potential customers.
They use less energy...
It's common knowledge that LED's preserve energy better than traditional fluorescent and incandescent lighting. But how much more effective is it, really? LED's can be up to 90% more efficient to run compared to traditional lighting. Over time, this will a save you lot of money.
They will need less servicing...
LED lights can last up to 100,000 hours. Compare that to traditional fluorescent lighting which typically only lasts from 7,000 to 15,000 hours and you'll notice a major difference. A sign service crew of two men and a truck typically costs $150 per hour, with LEDs you'll have to pay for their expensive services significantly less often.
Electra Sign recognizes the importance of signs as an investment for your business. If we can help you prolong that investment, please feel free to reach out to us for an estimate.
← Older Posts
Newer Posts →