Welcome To Our New Account Executive Andy Kaufmann
June 17, 2020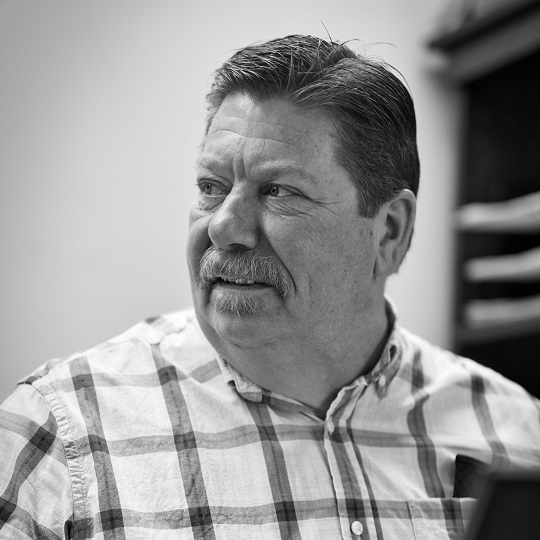 Electra Sign would like to welcome our newest account executive, Andy Kaufmann. In the highly competitive world of signage sales, Andy brings more than just experience to the table. Building and maintaining trust is key to Andy's successful relationships with his clients.

Electra Sign holds an efficient, accomplished leadership that regards building and maintaining strong client-employee partnerships as an absolute priority. Over the past 40 years, we have developed our professional expertise to become the best choice for signage on the prairies.

Our accomplished team will work with you to create and execute a potent signage solution for your business. Have a vision in mind? Let us create a beautiful sign to help you achieve your goals. See what we're capable of, and how we can help your business.
Mike Lamoureux | 1952-2020
May 7, 2020
It is with great heartache that we say good-bye to a work colleague, a friend, and a brother. Mike was more than just an employee at Electra Sign he was a part of the family here. Mike had been with us for over 20 years, but those years seemed to have passed all too quickly as of late. This past year has been a struggle for Mike and his family as he fought a hard fight against cancer in an effort to live a much longer life then he was sadly dealt. Mike's full intention was to win this battle and eventually return to work and more importantly be there for his wife and son in his upcoming retirement years.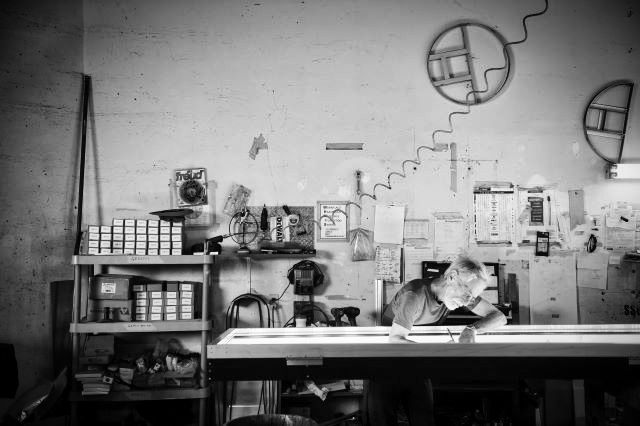 We all will remember Mike very fondly. He was not only the consummate employee who always showed up for work on time each day without fail, but he also was a true craftsman. His attention to detail was second to none no matter the size or intricacy of the project he was working on. Mike could truly build anything that was thrown at him and you could trust it would turn out flawless every time. Over Mikes 20 plus years working at Electra Sign he created too many signs to count. It would be impossible to drive anywhere across Canada and not see a piece of Mikes's hard work and craftsmanship.


Aside from his work, we will miss the daily exchanges and conversations with Mike the most. He was an avid sports fan and enjoyed talking vigorously about the latest current events during our breaks while sipping one of his many Tim Hortons coffees he enjoyed so much during the workday. Anytime we see someone drinking a Tims coffee, we all undoubtedly think of Mike and the many conversations and memories we shared over the years.


Mike, we will miss you very much. Our support and hearts go out to your wife and family.



Important message from Electra Sign Ltd.
March 16, 2020
To our Valued Clients:

As the situation with COVID-19 continues to evolve day-to-day in Canada, the primary focus of Electra Sign remains on protecting the health and safety of our co-workers, and customers we serve.


Our manufacturing facility is large enough that our workers have an ample buffer zone between each individual and proper hygiene to help reduce the risk of infection or spreading infection to others has been put into place. Outdoor crews have been equipped with hand sanitizer in the event hand washing is not available. Rest assured our clients projects are still being produced and serviced in a safe manner.

Our administrative and sales team have been instructed against any non-essential in-person meeting especially at our Electra Sign offices. A phone call or email can be just as effective. The rule of thumb is to stay 6' (2 metres) away from others as much as possible.

We'll continue to closely monitor this evolving situation and are basing our actions and decisions on recommendations from the Public Health Agency of Canada and relevant local authorities. While sanitization has always been a part of our operational procedures, we are taking additional preventative measures to keep our co-workers and clients safe.

Thanks
Jesse Brolly
President/Director of Sales
Electra Sign Ltd.
← Older Posts
Newer Posts →