Michelle Riedner, Accounting
August 17, 2020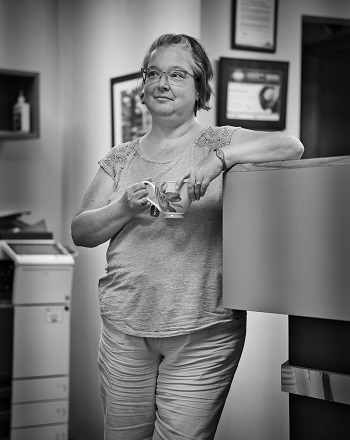 Michelle works in our accounting office. Her duties include invoicing job and service orders, posting payables, filing various orders into our systems, and entering our timesheets for payroll.

Michelle loves to knit while she listens to audiobooks. Her favorite movie series is The Lord of The Rings, and she loves listening to its soundtrack on repeat.

Michelle has been married for 29 years. She has three sons and is soon to be a grandmother. In 2018 she graduated college with honors. She loves to laugh and genuinely cares about others. She always makes it a point to greet everyone when she comes into the office in the morning, and to say goodbye whenever she heads home.

Michelle's personality brightens everyone's day here at Electra Sign and we love having her as part of our team.