Jorge Diaz: Blending Artistry and Precision in the Sign Industry
June 9, 2023
Meet Jorge Diaz, an innovative mind in the sign industry. With a bachelor's degree in architecture from the University of Havana, Jorge brings a wealth of experience to his role at Electra Sign as a CAD Technician and CNC Operator. His meticulous attention to detail and eye for aesthetics have made him a valuable asset to the team.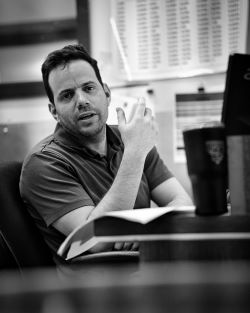 Outside of work, Jorge is an avid sports enthusiast, particularly passionate about football. He also delves into philosophy, human interaction theory, and photography. His favorite movies include Star Wars, South Park, Friends, and The Lord of the Rings.

Rock music resonates with Jorge, along with an appreciation for classical composers like Wagner and Joaquin Sabina. His favorite subjects in school were mathematics, art, computer science, and chemistry.

Jorge's natural curiosity and desire for knowledge drive his designs, rooted in understanding human behavior and expectations. He has received numerous accolades, including four Best Design Awards at the Havana International Fair, and has exhibited his artwork internationally. Jorge was also invited to speak at Cornell University's Architecture Faculty on Cuban architecture.

Jorge Diaz continues to push the boundaries of design and drafting in the ever-evolving sign industry.
Team Profile: Sam Nimchonok Account Executive
May 12, 2023
Pictured Above: Sam Nimchonok, Electra Sign Sales Team

Meet Sam, one of our team of exceptional Account Executives here at Electra Sign Ltd.
Sam understands the needs of business owners and managers, delivering results with a touch of emotion. With an impressive portfolio of trade shows and collaborations with industry giants, Sam brings expertise to every project.
Beyond his professional achievements, Sam is also a talented voice-over artist, lending his voice to corporate projects, commercials, and animations. With a background in acting and representing Canada in Martial Arts tournaments, he brings discipline and a strong work ethic to his role.
If you're looking for a dedicated and accomplished professional in the signage and branding industry, Sam is your go-to person. Based in Winnipeg, Manitoba, he is well-versed in the local business landscape.
Reach out to Sam Nimchonok at Electra Sign Ltd. and experience his exceptional service and expertise firsthand!
Client Profile: St. John Ambulance Winnipeg
April 21, 2023
Pictured Above: St. John Ambulance, Winnipeg MB.

At Electra Sign Ltd., we are proud to have had the opportunity to work with St. John Ambulance Winnipeg in designing their new interior wall display signage. As a leading sign manufacturer, we understand the importance of effective signage in creating a memorable and impactful impression for visitors and clients.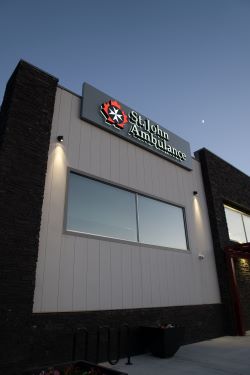 St. John Ambulance Winnipeg is a well-known and respected organization that provides vital first aid training and services to the community. Their interior wall display signage needed to reflect their professionalism, expertise, and commitment to helping others. Working closely with their team, we created custom signage that met their specific needs and exceeded their expectations.

The interior wall display signage we designed for St. John Ambulance Winnipeg is not only visually appealing but also highly functional. It includes a combination of custom graphics, and informational panels, all strategically placed to provide clear and concise messaging. The signage also features St. John Ambulance Winnipeg's logo, colors, and branding, ensuring consistency with their overall brand identity.

Electra Sign Ltd. used premium materials and state-of-the-art manufacturing techniques to create durable and long-lasting signage that will withstand the test of time.

The completed interior wall display signage has transformed St. John Ambulance Winnipeg's space, creating a professional and welcoming environment for staff, volunteers, and visitors alike. The signage serves as a powerful branding tool, reinforcing St. John Ambulance Winnipeg's mission and values while enhancing their overall image.

At Electra Sign Ltd., we take pride in delivering high-quality signage solutions that make a lasting impression. We are honored to have had the opportunity to collaborate with St. John Ambulance Winnipeg on this project and look forward to continuing to work with them in the future.

If you are looking to elevate your brand with eye-catching and impactful signage, contact Electra Sign Ltd. today. Our team of experts is ready to bring your vision to life and help you make a statement with your signage.
From St. John Ambulance Winnipeg...
"St. John Ambulance is at the forefront, providing first aid training and medical assistance to people in need. Building on 130+ years of experience, St. John Ambulance Canada offers the most comprehensive, state-of-the-art First Aid and CPR training programs. - 504,000 Canadians trained in first aid and CPR each year - 10,000 Volunteers provide one million volunteer hours annually - 3,500 Certified instructors"

Visit them at... https://www.sja.ca/en
.
← Older Posts