Why is effective signage important for my business?
May 19, 2023
Pictured Above: Kieran Aho, Electra Sign Creative Team

Effective signage is crucial for your business for several reasons:
1. Branding and Identity: Signage is a powerful tool to establish and reinforce your brand identity. It helps create a memorable visual impression of your business in the minds of potential customers. A well-designed sign with your logo, colors, and typography can communicate your brand message and values effectively.
2. Visibility and Awareness: Signage plays a vital role in attracting attention and increasing visibility for your business. A strategically placed and eye-catching sign can grab the attention of passersby, making them aware of your presence and enticing them to explore further. It serves as a constant advertisement for your business, even when you're closed.
3. Differentiation and Competitive Advantage: In a crowded marketplace, effective signage helps you stand out from the competition. A unique and well-designed sign can differentiate your business and create a competitive advantage. It conveys professionalism, quality, and uniqueness, influencing potential customers to choose your business over others.
4. Wayfinding and Navigation: Signage helps customers find their way to your business, particularly if you're located in a complex or busy area. Clear and well-placed signs provide directions, indicate entrances and exits, and guide visitors to specific areas within your premises. This enhances the customer experience and reduces confusion, leading to increased customer satisfaction.
5. Impulse Purchases and Sales: Well-designed signage can stimulate impulse purchases and drive sales. By displaying attractive offers, promotions, or new products on your signs, you can entice customers to make unplanned purchases. Signage acts as a silent salesperson, effectively communicating your offerings and influencing purchase decisions.
6. Cost-effective Advertising: Compared to other forms of advertising, signage offers a cost-effective solution for long-term promotion. Once installed, a sign continues to work for your business without recurring costs. It provides constant exposure and reaches a wide audience, making it a valuable investment in your marketing strategy.
7. Professionalism and Credibility: A well-executed sign conveys professionalism and instills confidence in your business. It shows that you take pride in your brand and are committed to delivering quality products or services. Customers are more likely to trust and choose a business that appears credible and established.
Remember, effective signage should be designed with careful consideration of your target audience, location, and brand identity. It should be easily readable, visually appealing, and align with your overall marketing strategy to maximize its impact on your business.
Top 5 Things to Know Before You Buy a Sign
January 19, 2023
1. Purpose: Determine the purpose of the sign, such as providing directions, advertising a product or service, or promoting a brand. This will help you decide on the size, design, and location of the sign.
2. Audience: Consider who the sign is intended for and tailor the design and language accordingly. For example, a sign intended for children should use simple language and bright colors.
3. Material and Durability: Choose a material that is suitable for the sign's location and the intended duration of its use. Some materials, such as metal or plastic, are more durable than others and can withstand harsh weather conditions.
4. Local regulations: Research and abide by any local regulations for signs, including zoning laws, permits, and size restrictions.
5. Cost: Be aware of the total cost of the sign, including any necessary permits or installation fees, so you can compare options and stay within your budget.
In conclusion, before purchasing a sign, it is important to consider the purpose of the sign, the audience it is intended for, the material and durability, local regulations, and cost. Carefully considering these factors will help ensure that the sign meets your needs and is effective in communicating your message. Additionally, it is important to make sure that the manufacturer or vendor is reputable and has a track record of producing quality signs. By considering these factors, you can make an informed decision on the best sign for your needs.
3 Reasons Why Design Matters in Business
August 7, 2020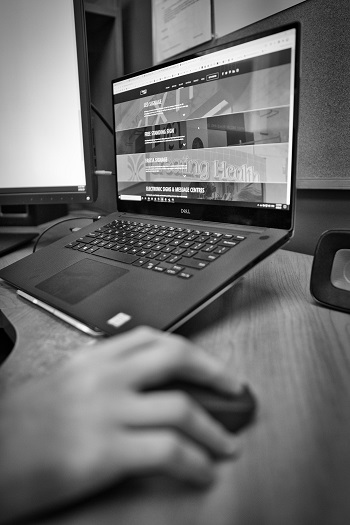 Design is something that business owners often see as an expense and a luxury rather than a legitimate investment. But in an increasingly competitive market, design isn't just "making something look pretty." A good designer holds the power to make a business' reputation just as a poor designer can destroy it. And if you still have any reservations about it, here are some reasons why design really matters in business.

Design is the lens that people look through to see your company

Design is your company's whole brand --the identity that can bring your company together and make it memorable for your consumers. How you design your brand can help you market towards your target demographic. As an example, here at Electra Sign, we value quality, professionalism, and the dedication of our employees above all else, and that is reflected not only in our work but also in how we design our website and online presence. We try our hardest to deliberately showcase our qualifications to potential consumers with our design. We are a professional company so, naturally, we want to emphasize that idea to all who consider doing business with us.
Impressions are key
The impression that consumers get when they come into contact with your business is something that good design can and will influence. Businesses with good design look more professional and appealing than businesses without. In fact, it's been proven that companies with poorly designed websites can actually drive business away as they can come off as untrustworthy to the consumer, (this can apply to signage as well.) In order for users to interact with your business and be satisfied that they did, you need to keep everything as user friendly as possible for them. Which could take the form of keeping relevant information widely available and making sure that it's easily found, or even something as seemingly insignificant as shifting a few images around, to make the page easier to read. When done well, it all helps. Don't forget, people don't remember what you did, they remember how you made them feel. And with design that can't be any more true.
Your design can help you better market towards your key demographics
When you have a niche of consumers, you market towards them. That's pretty standard stuff. But design can play a much bigger role in that than you might initially assume. For example, an orthodontist that specializes in children might want to design their branding to be more playful and friendly. This is done to keep the kids entertained and feeling safe. Whereas, an adult orthodontist would lean towards more serious themes to keep everything professional. Keeping close attention to your key demographics and designing your business around not just their needs, but also their interests is a great way to keep them engaged.
Whether it's your online presence, exterior signage, or print media, design is a complex and oftentimes confusing subject. It's not always exact but there definitely is a developing science to it --and we here at Electra Sign strive to learn more about it every day.
← Older Posts