4 Reasons to Switch to an LED Sign
January 25, 2017
Since the invention of the neon sign, most small and mid-sized businesses that rely on foot traffic have believed that the neon option is the best option. They've been using neon for so long that they haven't had as much exposure to LED signs, and they might not realize just how beneficial they can be to their business.
Small businesses might not believe that they would be able to afford high quality LED signs, but that's not the case. Even though they might have a more expensive cost at the outset, you have to look into all of the other advantages and cost-saving benefits they can offer. These signs are very easy to install and maintain, and you can customize them easily.
When you consider a neon sign is only going to give you one option and that you are going to have to replace the gas in the sign occasionally, you can start to see why LED signs make sense. The following are some of the most important reasons for small and mid-sized businesses to switch to LED signs.
1. Energy Efficiency
The custom LED signs available are very energy efficient, and they will last for up to four times as long as other signs. The LED signs won't need replacing until after about 100,000 hours of use. They also have less energy consumption than the other signs, and this means you will be able to save on your energy bills each month.
2. Visually Attractive and Changeable
The LED signs are also quite attractive, and you have more options when it comes to changing the messages on the signs. You won't have to deal with climbing and changing small plastic lettering, and you won't have to fret about adding yet another neon sign to your store. You will be able to change the messages on your LED sign in a fraction of the time it would normally take with other types of signs. The LED signs are also smaller than the neon signs are in most cases. Since you will be able to change your messages as often as you need, you will be able to get far more advertising exposure in less space.
3. Easy to Maintain
The signs are also very easy to maintain. Once you install the sign, it should run without any issues. As long as you learn how to change the messages on the sign – which is easy – you aren't going to have any trouble with it. The neon signs on the other hand often have far more maintenance issues. If you have signs that you change by hand or signs written with window paint in your storefront, you know how much time this takes. Those days are gone when you start using LED signs.
4. A Friend to the Environment
Your LED signs are also environmentally friendly, which is extremely important today. With more and more people choosing to go green, having an environmentally friendly business is able to help you win more customers.
It's easy to see just how beneficial these signs are for businesses of all sizes. Start investigating how to get these signs for your own store and start taking advantage of those benefits.

Call Electra Sign Ltd. Winnipeg Manitoba today for your custom manufactured LED creation.
What Are You Willing to Spend to Reach 100 Customers?
January 19, 2017
If your business or organization is visible from the highway or a busy street — whether it's vehicular traffic, pedestrian traffic or both — you ought to consider advertising with one of our on-premise LED electronic message center signs. Even if you are already investing in more expensive advertising to reach potential customers, you can reach an even wider audience for just a few dollars more, as shown in our helpful breakdown chart below.

.Contact one of our friendly salespeople today to get started!

Serving Western Canada with the brightest solutions, call the professionals at Electra Sign Ltd. Winnipeg today.

5 Reasons to Convert Your Signs to LED
February 26, 2016
For years now illuminated storefront signs have been using LED technology and it only makes good business sense.
1. Up to 90% more efficient than fluorescent or neon systems with the same light output.
2. Lower energy costs.
3. Lower voltage (50 volts compared 10,000 volts or more) poses less fire and property risk, helping with lower insurance premiums.
4. 50,000 to 100,000 hour product life, resulting in fewer system changes and disruptions, and lower maintenance costs.
5. Rebate offers up to 50% directly from Manitoba Hydro.

How does this help my existing business you ask? If you already have older signs that use fluorescent or neon technology there is still hope and reason #5 maybe the most compelling. At this time MB Hydro currently still offers rebates through their Commercial Lighting Program (CLP) that can help your business go green and make the move to more reliable and energy efficient lighting.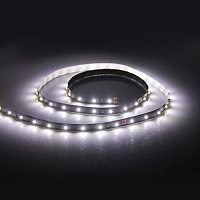 Full details of the program can be found in the links below but if it seems too daunting we can help. Electra Sign Ltd. has been a proud partner in supporting the Manitoba Hydro Power Smart program. We will be happy to submit the necessary applications for projects for converting your existing signs to LED. The rebate program offers up to 50% directly from Manitoba Hydro.
Although we cannot guarantee the funds for each rebate we will make every effort to provide an approximate value.
Manitoba Hydro Commercial Lighting Program (CLP) Links:
Website: Manitoba Hydro Commercial Lighting Program (CLP)
(CLP) Program Guide: (PDF, 452 KB).
Serving Western Canada with the brightest solutions, call the professionals at Electra Sign Ltd. Winnipeg today.
← Older Posts
Newer Posts →