From all the staff thank you for a wonderful year!
December 17, 2019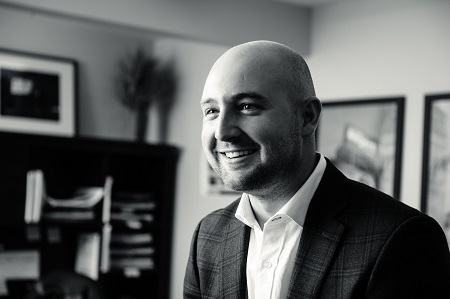 It was a memorable and eventful year here at Electra Sign. We celebrated our milestone 40th anniversary as the leading sign company in the Winnipeg region. We saw our founder Ken Devine step down as President and myself step into the new role as owner and director of sales. It was challenging and rewarding, moreover, all of the exciting changes would not have been possible without the tremendous experience and knowledge we are blessed to have here on the Electra Sign team.

We worked on many exciting projects creating high quality, effective signage for our clients. From initial ideas to design and production, the team here worked tirelessly to meet and hopefully exceed our client's signage expectations.

Myself and the entire team of people here at Electra Sign want to wish you and your family peace, joy, and prosperity throughout the coming year. We truly thank you for your continued support and partnership and we look forward to working with you in the years to come!


Jesse Brolly
President


Oma's Bake Shop Orders In Fresh-Made Signage
October 22, 2019
Since 1976, beloved Winnipeg business Oma's Bake Shop has been mixing the finest ingredients into their baked goods. In 2018, Quinn McMurray decided that with the previous owner about to retire – it was her turn to bring home the dough!


Not long after, Quinn reached out to Electra Sign and asked us to create a custom LED sign that would showcase her bakeshop in the best light. Both our and Oma's focus on quality without cutting corners made for a natural partnership, and we were happy to provide them with one of our brand-new innovative edge-lit letter sets. This striking and elegant signage option both radiates light directly as well as bounces it off the wall, crafting a warm welcome that helps beckon patrons inside to enjoy the delicious flavours hand-prepared by her and her team.


But don't take our word for it. With a wide selection of everchanging recipes as well as traditional classics, drop by for a taste that you'll not soon forget. The name 'Oma' says it all, as they are baking just like grandma used to. And if you can't get there today, head over to their website and have a look around.


Oma's Bakeshop
1795 Henderson Hwy.
Winnipeg, MB R2G 1P3
Ph: (204) 338-4697

www.omasbakeshop.com
Instagram: @omas_bakeshop
Facebook: @omasbakeshop


Jaw Dropping LED Video Wall Signage in Korean Building Lobby
October 16, 2019
They are doing some amazing LED Video Wall Signage overseas and this one is jaw-dropping. The content for the video wall in the Seoul R&D offices of Nexen, a Korean tire company. The lobby signage is 98 feet wide by 23 feet tall fine pitch LED media wall running a diverse range of custom visuals developed by the agency d'strict.
On a more practical level, you can add things like welcome messages to important visitors if needed.
← Older Posts
Newer Posts →